Two males have been arrested and what is believed to be a firearm has been seized following a home invasion in St George's this afternoon [July 1] in which the police said the homeowner "challenged" the suspects, hence they could not get on their "awaiting motorcycle."
Police Media Manager Dwayne Caines said, "At approximately 3:55pm police attended a report of an incident in St. George's.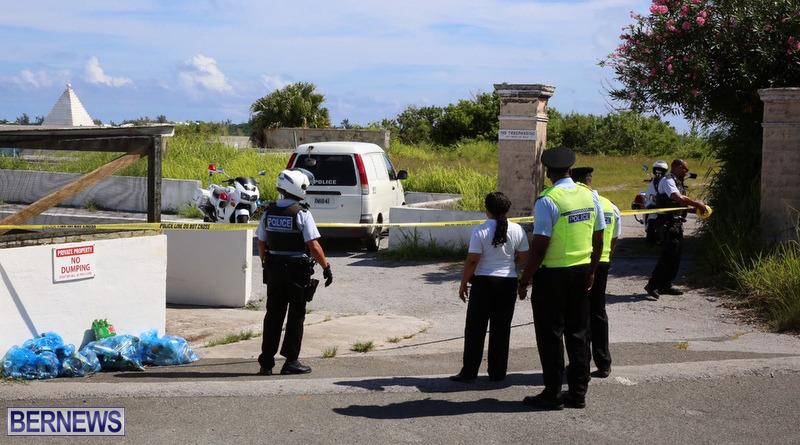 "It appears that two males gained entry into a dwelling on that said road, they made demands of money, now it appears that they also brandished a firearm.
"They were given an undisclosed amount of cash, and they left the dwelling and tried to get on awaiting motorcycle.
"They were challenged by the home owner and they could not get on that cycle, and they ran down the street and they were trying to get in an awaiting vehicle."
"That vehicle was followed and subsequently two individuals arrested, and what is believed to be a firearm is now in police custody."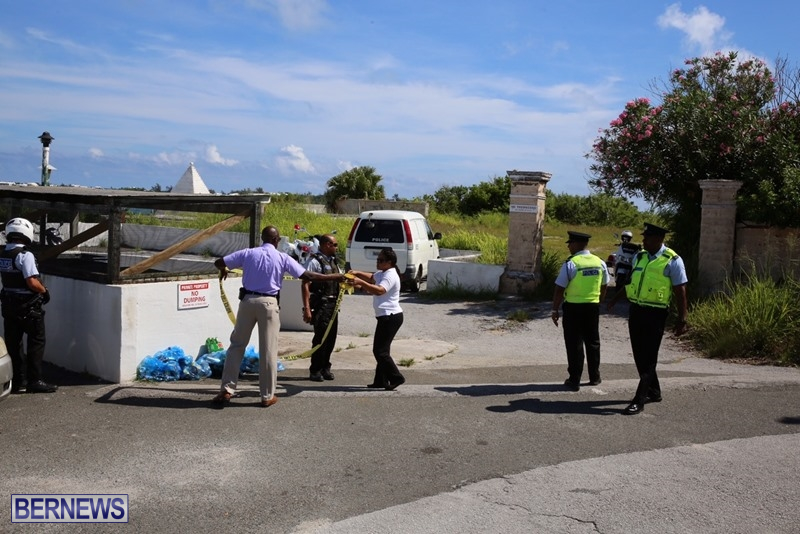 Mr Caines added that no one that appeared to be injured in this incident, and said "we think one other individual may be involved, and police are looking and exploring that possibility, in looking for what might be a third suspect."
Update 5.59pm: A police statement said, "Shortly after 3pm this afternoon Friday 1st July, 2016, Police responded to a report of an aggravated burglary, which took place in the Barracks Close, St. George's area.
"It was reported that two males entered a home making demands. They then left the area. Multiple Police units responded and shortly thereafter Police stopped a vehicle on Mullet Bay Road. As a result, two individuals have been arrested on suspicion of aggravated burglary. Police have recovered what appears to be a firearm.
"Crime scenes are presently being processed and an active investigation under the direction of Detective Chief Inspector Na'imah Astwood of the Serious Crime Unit is being conducted into the circumstances surrounding this aggravated burglary.
"Police are appealing to anyone who may have information regarding this incident to call the Serious Crime Unit on 247-1285 or the confidential Crime Stoppers hotline on 800-8477."
Read More About