[Written by Chris Famous]
For the people of America they had faith in Michael Phelps bringing home the gold in his swimming events. Additionally, they had faith in Simone Biles to bring home the gold in gymnastics.
And boy did they deliver.
For the people of Jamaica they had faith in Usain Bolt and Asafa Powell to bring home the gold medals in track and field. They delivered for not only their country, but the entire Caribbean region.
For us in Bermuda, our greatest hope for a medal in the 2016 Rio Olympics has always rested on the shoulders of our petite triathlon giant by the name of Flora Duffy.
Over the last few years she has racked up what could be considered an incredible, or some may say near impossible, amount of wins in international competitions.
As recently as July 2nd, 2016 she won the World Triathlon Series event in Stockholm, Sweden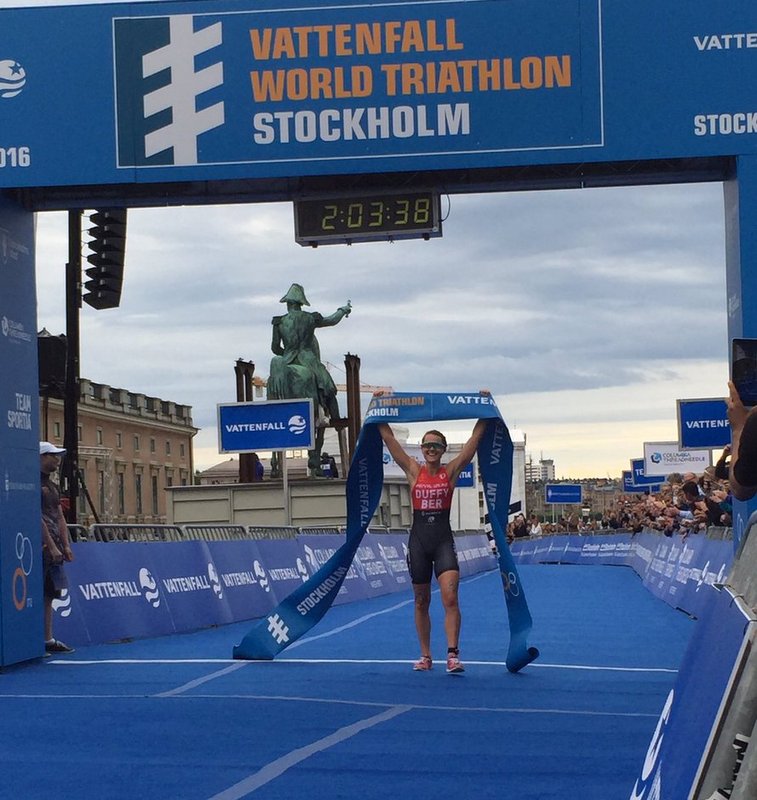 Today our island, and indeed the world, will follow her performance in Brazil as she is favoured to win a medal in this event.
So my fellow Bermudians, I ask of you to take a moment and offer a prayer for her to fulfill her destiny.
Just as we all, well most of us, were glued to our TV sets when Mr. Phelps was swimming, when Ms. Biles was on the mat and when Mr. Bolt was at the starting blocks, so to shall we be as equally attentive when our own Ms. Duffy is running, swimming and cycling.
Whilst many of us may not really follow triathlon as closely as we follow football or even cricket, one thing is for sure we know how to support our people when it is time to support them.
At 11:00 today it will be Flora's time to feel our faith.

Read More About