The race number allocation draw for the Olympic Triathlon races has taken place, allocating the transition spots for the 38 national federations to have athletes who have qualified for the Olympic Games.
One side of the Olympic Triathlon transition is numbered 1-29 [excluding number 13], the other numbered 30-56, with National Federations with more than one athlete always allocated consecutive numbers.
Bermuda's Flora Duffy was awarded the number 29.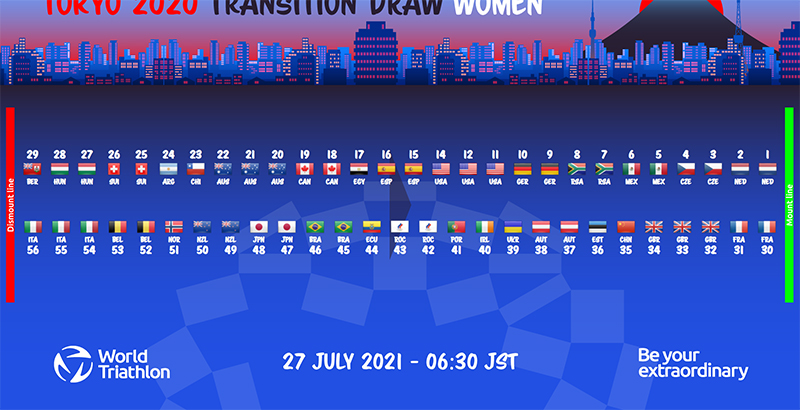 Read More About