Following her performance at the 2016 Olympic Games in Rio, Bermuda's Ceci Wollmann said that she "really enjoyed" the experience, while offering thanks to those that have helped along the way.
In a post on social media, Ms. Wollmann said, "My first Olympic Regatta has come to an end. I have really enjoyed my experience competing against the top women in the world.
"The conditions weren't what was expected for Rio, with many days of big waves and wind – some of the biggest waves I've ever raced in. I'm looking forward to relaxing in the Olympic Village and watching some of the other great athletes compete this week."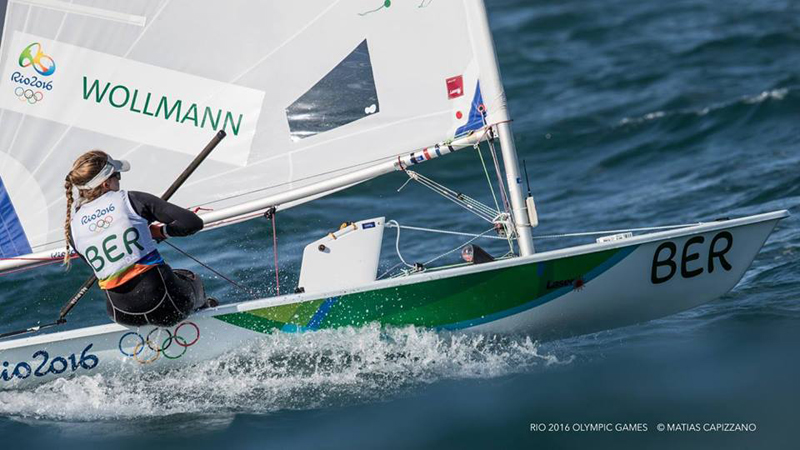 "Huge thanks to everyone who has helped: Bermuda Olympic Association; Bermuda Sailing Association; Royal Hamilton Amateur Dinghy Club; Digicel; BTC BDA; and Alchemy Fitness.
"I'd like to especially thank Cristian Noe, who has coached me to Youth Olympics and now to the Olympics in only two years.
"And finally I couldn't do this without my family and friends support."

Read More About