Bermudian Olympic sailor Ceci Wollmann represented Bermuda and the Americas Region yesterday [August 4] as the Olympic Torch passed through the Village in Rio de Janeiro, Brazil.
Wollmann, dressed in the Olympic Torch Bearer uniform wore a huge smile, as she carried the Torch that will light up the 2016 Olympic Games Opening Ceremony this evening.
Wollmann is part of an 8-strong Bermuda team which also includes triathlete Flora Duffy, long jumper Tyrone Smith, sailor Cameron Pimentel, rower Michelle Pearson, sprinter Tre Houston as well as swimmers Julian Fletcher and Rebecca Heyliger.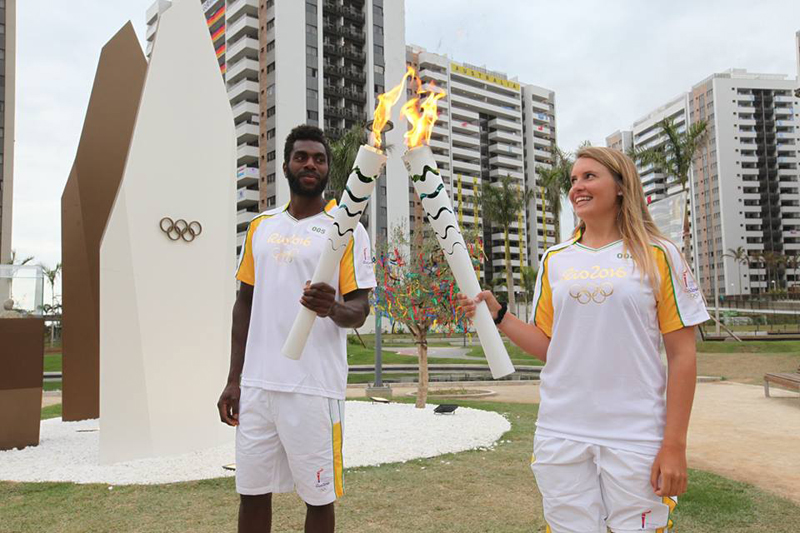 Read More About