Emirates Team New Zealand sailors Peter Burling and Blair Tuke – who will compete in the America's Cup in 2017 – have secured the gold medal at the Olympic Games in Rio after winning the first two races of the Olympic regatta.
In all, the pair were able to achieve seven top-three finishes out of the 12 total races.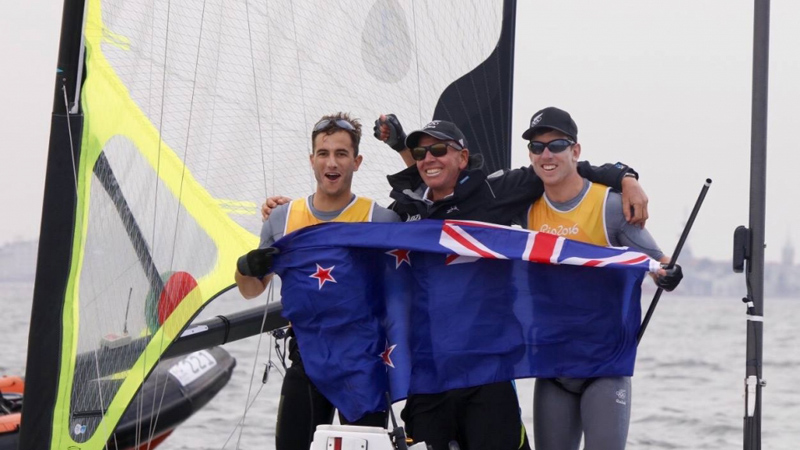 The sailors finished the penultimate day with an unassailable 34 point lead over the German crew of Erik Heil and Thomas Ploessel, with Australians Nathan Outteridge and Iain Jensen – the defending Olympic champions – in third.
Since winning the silver medal in the 49er class in London in 2012, Burling and Tuke have won all but one regatta, allowing them to bring their winning ways to Bermuda for the America's Cup competition next year.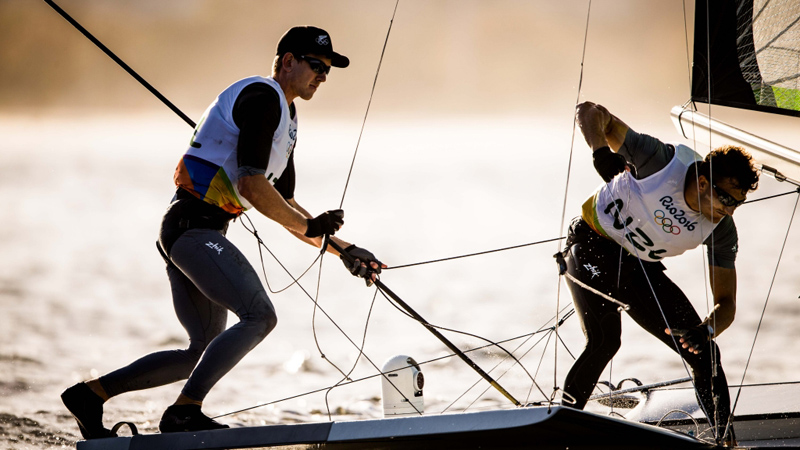 Skipper Peter Burling said, "All the hard work we have done over the past four years is paying off and we managed to put it down on the day, which is exactly what we came here for."
Blair Tuke said, "We are over the moon for it all to come together today, still with the race to spare is just unreal. We are really really stoked right now."

Read More About