[Updated] The police are on scene at the Soares store in Spanish Point this afternoon [Sept 20] after what unofficial reports suggest may have been an armed robbery. Further details are limited at this time, however we will update as able.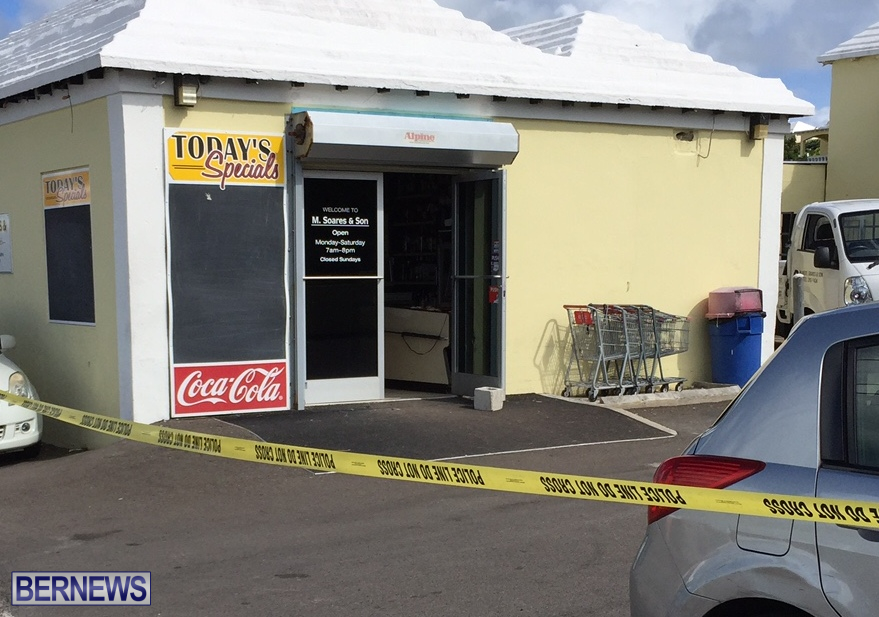 Update 3.39pm: A police spokesperson said, "At a few minutes before 3pm today, police responded to a report of an armed robbery that took place at M. Soares and Son on Spanish Point Road in Pembroke.
"It appears that two males walked into the store and brandished what appears to be a firearm and made demands of money.
"The suspects were given an undisclosed amount of cash and then left the area on a motorcycle.
"An investigation into this matter is now underway and police are seeking the public's assistance in identifying two males riding on a motorcycle acting suspiciously in the area or anyone who may have any information that may assist in the investigation to please call Sgt. Renee Rock on 2950011.
Read More About