DJ Younguls is set to play a show at Snorkel Park Beach on Saturday, September 17, serving as a fundraiser for the Chewstick Foundation in bringing "the very best in music appreciation and unparalleled DJ talent to the local stage" with a line-up that includes Malcolm "Lethal Weapon", DJ Cavon and Jugglin' J.
A spokesperson said, "When social revelers think of DJ Younguls!, there is an automatic connection to music, epic parties, stellar performances and people coming together, simply to have fun – and lots of it.
"Younguls! led the social-scene charge during the 80s, straight into the new Millennium, packing clubs, cruises and hotels to capacity. He did events for every occasion, including Christmas and New Year's Eve, weddings, and of course, his infamous house parties.
"The Younguls! brand continues to thrive – even today, island-wide, party-goers can still be heard repeating the slogan "Ain't no party like a Younguls! party".
"This milestone birthday, will be no different. On Saturday, September 17, at Snorkel Park Beach, in characteristic Younguls! style, he will bring the very best in music appreciation and unparalleled DJ talent, to the local stage, in a line-up that includes Malcolm "Lethal Weapon", DJ Cavon and Jugglin' J."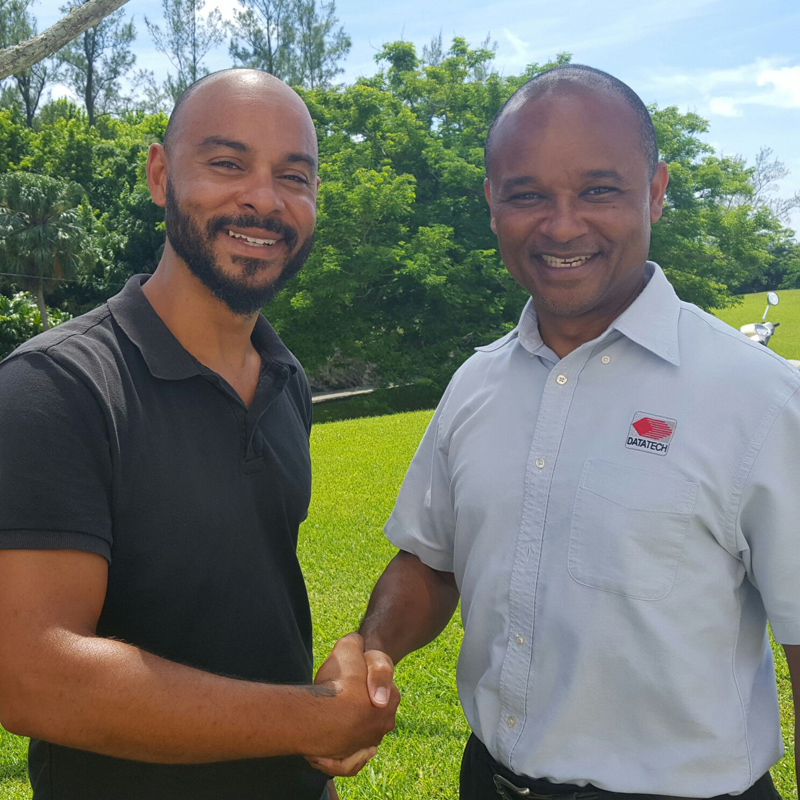 "As the unrivaled MC and host for the night, Younguls! will entertain beyond compare. The "people" will be the main focus and partying will be the only choice for the evening. There will also be a few surprises that will leave attendees breathless and wanting more.
"What makes this particular event extra significant, however, is that it will serve as a fundraiser for The Chewstick Foundation, which suffered a devastating loss from the fire that broke out in July. Since then, the Organisation has committed itself to rebuilding and Younguls! plans to provide his own style of support for this important cause.
"Chewstick Foundation was founded in 2003 as a bi-monthly open-mic, before becoming The Chewstick Foundation, Bermuda Registered Charity #857, in 2009. Chewstick offers unique programming to develop youth, arts, culture and community and to create safe space for Bermuda's diverse community."
Gavin "Djata" Smith, Executive Director of The Chewstick Foundation, said, "Younguls! was a legend back in the day, and I learned a lot from attending his events and seeing the potential for Bermuda's social scene to both reflect and influence the culture.
"We're honoured to be able to work with him during this difficult time for The Foundation, and grateful for this opportunity and his generosity.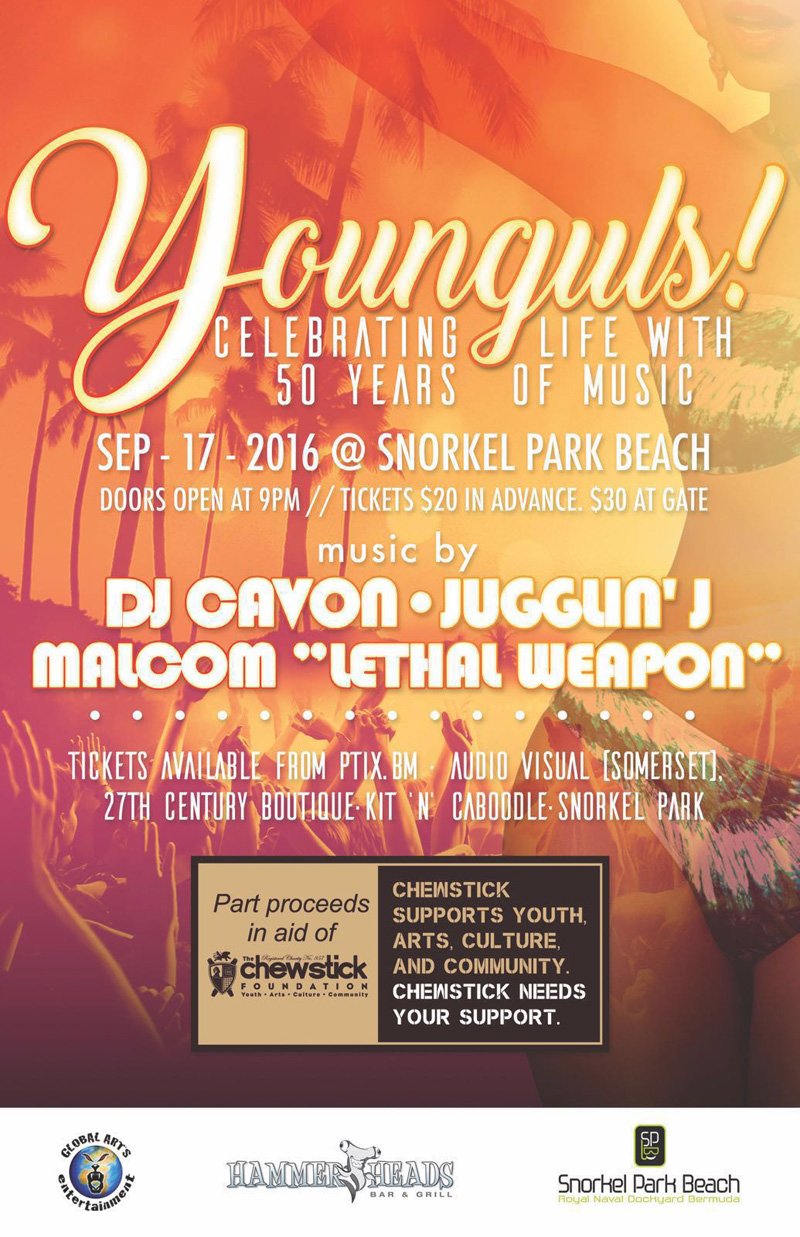 DJ Younguls! said, "Bermuda needs Chewstick. Just as this party will provide an outlet for people, Chewstick also provides a similar platform for people to freely express themselves." What better way to unify a community than to bring people together through the Arts."
"This will be a first-class event, not to be missed. All roads will lead to Dockyard on Saturday night. Celebrate Life, Celebrate the Arts, and Celebrate Chewstick with a fusion of music, community spirit and partying with a purpose. Legends never die and neither will Chewstick.
"Tickets will be $20 in advance, $30 at the door. To purchase, visit ptix.bm, The 27th Century Boutique, Kit 'N' Caboodle, Audio Visual [Somerset] and the Snorkel Park Beach. For more information about The Chewstick Foundation, visit www.chewstick.org."

Read More About
Category: All, Entertainment, Music