The Directors of Harbourside Holdings Ltd — Deon Mills, Barry Decouto and Chris Garland — said they are anticipating that 2017 will be a major year for the company's group of restaurants which include the Flanagans Pub, The Outback Sports Bar and the Snug Café.
The three directors, who took over ownership of Flanagans Pub & Sport Bar in 2007 and have since transformed the business.
The owners have forecast 2017 to be a promising year, not only because of America's Cup festivities but also because it is their ten-year anniversary of managing the Flanagans group of restaurants.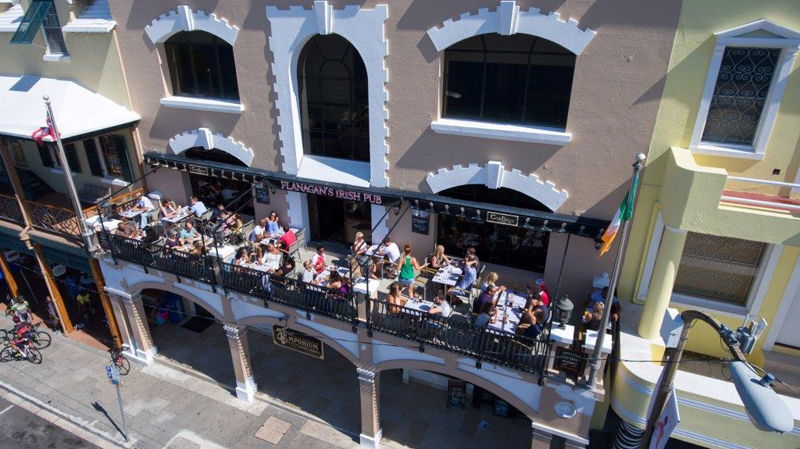 The current Directors, along with the ownership team of Al McIntosh, Michael Sheehy, Conway Bennett, Anthony Daniels and Robby Bell took over the reins in 2007. Since then they have invested significantly in the business starting with the renovation of the previous Sports Bar into the Outback Sports Bar in 2009.
Following that, the Flanagans Pub underwent a major renovation in 2011 and most recently the group successfully opened the Snug Café in 2014. Currently they are focused on reinforcing their brand in the marketplace as one of Bermuda's favourite eateries and identifying new restaurant opportunities.
The Directors have spent the latter half of 2016 preparing for 2017 by reinvesting capital into its restaurant business. They are launching a new website and invested in the IT infrastructure of the company and its restaurants, by implementing new digital IT systems throughout their establishments with the help of local IT company Fireminds Ltd.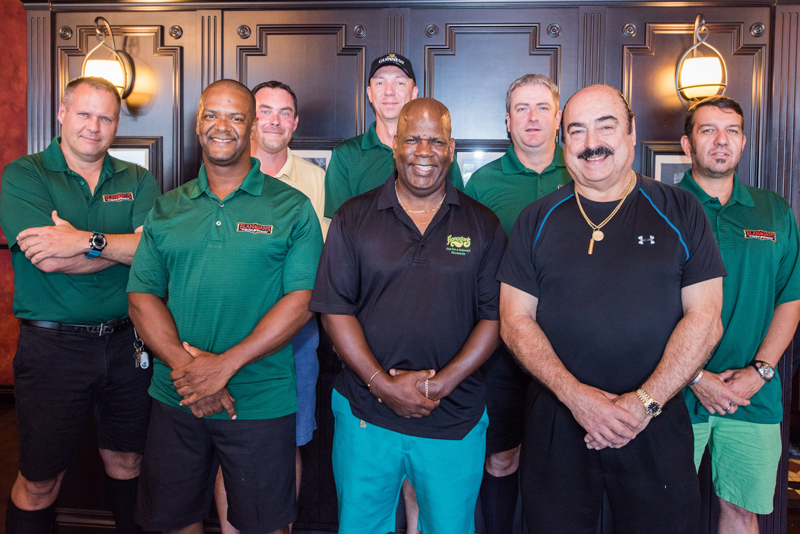 The ownership team is also planning a large-scale St. Patty's Day Block Party Celebration on Front Street on Friday March 17th 2017. Further details about this event will be released shortly.
Barry Decouto commented, "This event promises to be larger than any other previous years' celebrations by far. As the island's only Irish Pub we are definitely going to up the ante on St. Patty's Day"
Director Chris Garland said, "Founded in 1988, Flanagan's has stood the test of time, and the continued improvements are focused on taking customer experience to the next level. We are looking forward to America's Cup in 2017 and we are making every effort to ensure a top quality dining experience that measures up to the expectations of locals and visitors alike."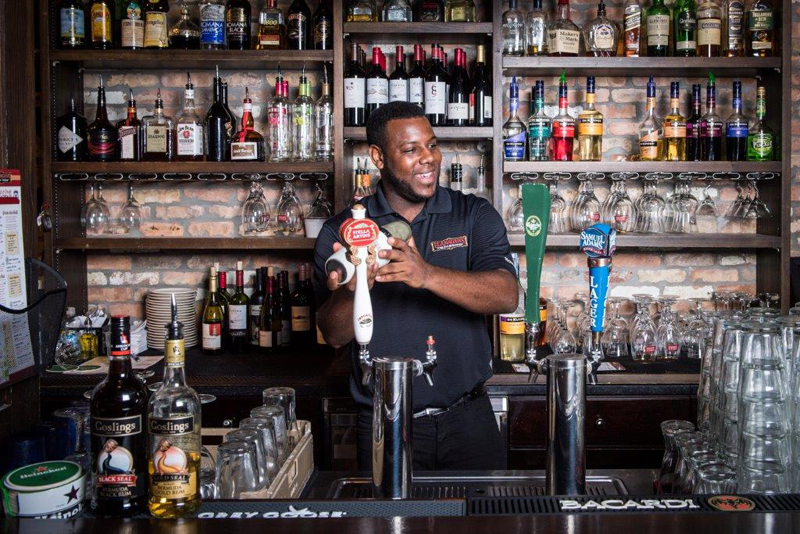 When asked about their secrets for success, Director Deon Mills explained "We have believed from day one in rewarding our hardworking staff.
"Our unique ownership structure allows our staff to become working partners in the business. This is a great staff incentive. When the business does well, we all benefit.
"Our working partners are heavily involved in the running of the business. Having such a joint ownership structure, with the majority of the partners working onsite on a day-to-day basis, is simply a formula that works."
They have invested in the staff with programmes such as the CTA [Certified Tourism Ambassador, offered by the BTA] combined with their internal training and programmes such as the START programme and Career Pathways which gives Bermudian high school students the opportunity to train and work in the industry.
Mr. Garland noted, "We have three shining examples who are all well on their way to success in the industry: Jordan Masters, Garyn Simons and Zavante Garnett. They came to work for us via previously mentioned programmes and they have all been very successful.
"One of them Zavante is now employed full-time in our kitchen. We are happy to be involved in this program as we are fully committed to Bermudian job placements and we are proud to say that almost all of our front-of-house are Bermudians."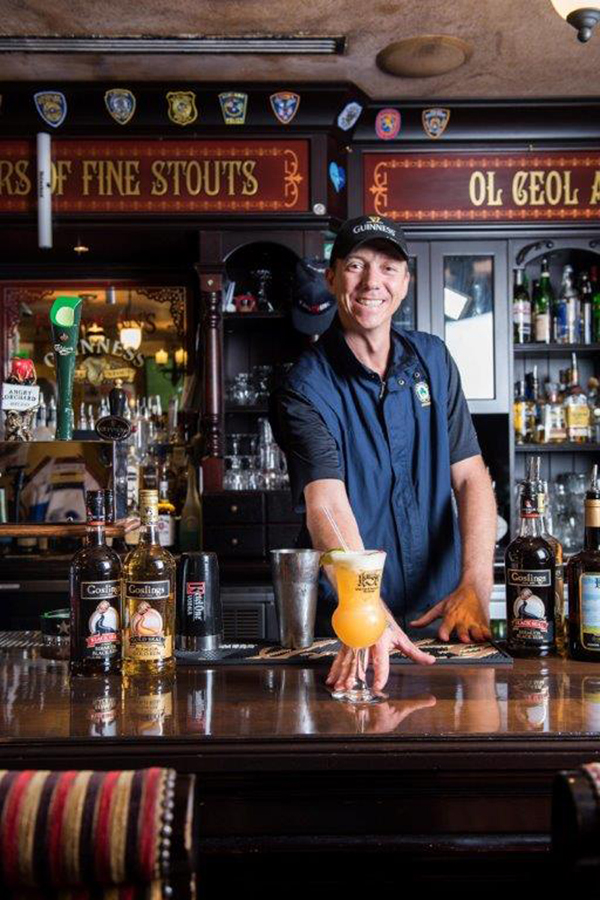 Harbourside Holdings said they are committed to supporting local vendors, and enjoy a successful long term partnership with Goslings, hired Fireminds to fulfill its IT requirements and also work closely with local advertising agency Strata-G Advertising.
Mr. Mills noted, "We think it's is important to keep our business local and partner with local Bermudian companies just as many of our clientele are locals. We are here to stay and that depends a lot on relationships and reputation in the restaurant business. While 2017 looks to be a very promising year, we are in it for the long haul. We live and breathe this business."
Speaking on all these recent developments Mr. Decouto noted "With new improvements in place, 2017 is set to be an even busier year for our restaurants, not to mention it is our tenth year of being in this business.
"We are all working hard at Flanagan's to ensure that we stay on top of our game and have another successful 10 years to come. Stay tuned to what the Flanagans group of restaurants has to offer in 2017, it's going to be a big and very fun year for us."

Read More About