The deadline for the contest to name the Devonshire Drive-Thru -- which offers prizes worth $6,000 — has been extended until May 20th.
A spokesperson said, "Equipment due to arrive for the Devonshire Drive-Thru has been delayed. The good news is there is more time for the 'Name the Drive-thru' contest. Enter to win prizes worth $6000! The contest is now extended to May 20th, 2022.
"The winner of the contest will receive prizes which include:
A year's worth of free drive-thru
An electric bike
Pepsi foosball table
$250 worth of Rubis gas
Barritt's ginger beer sodas and swag bag goodies
"The public has a few more days to win the ultimate bragging rights plus $6,000 worth of prizes! Customers have been calling the stores to enter and also making submissions on social media. Please note that to win the prizes, entries are only accepted at www.foodhub.bm.
"The submissions have been fun to read and we have already started a short-list of great names. We have started to communicate the short-list status to the persons making the list and look forward to reviewing the remaining submissions.
"The winner will be announced a few days after the contest ends."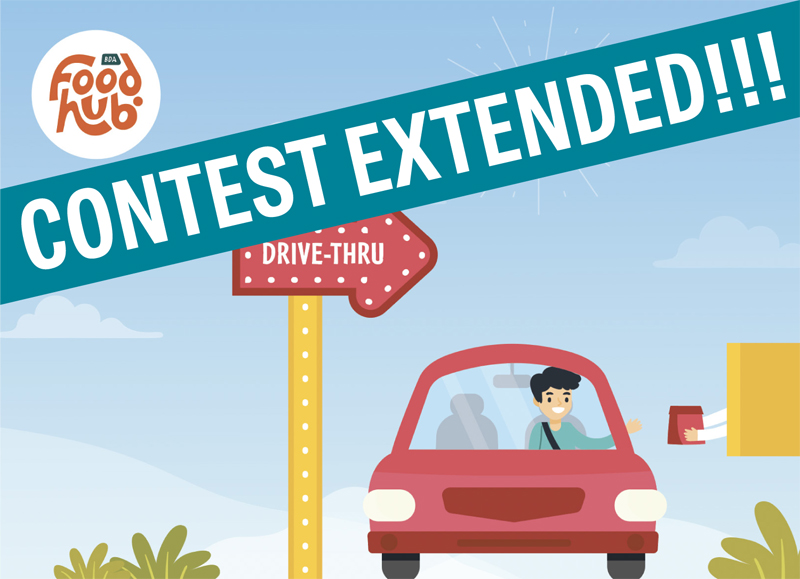 Read More About