[Written by Larry Burchall]
On, Monday 23rd January 2017, around 2:30pm, Rick Meens was on Court Street riding past the bank branch.
He saw a small crowd gathering around a man who was on the ground. He noted that someone was applying a cloth to the man's bloodied head.
Rick stopped and went to the man. He knelt and immediately felt the man's throat for the big neck artery to see if there was a pulse. There was no pulse.
Prior training and instinct kicked in and Rick immediately applied CPR. He said that while applying CPR he was aware of the loss of a pulse, but Rick kept pumping.
Mr Meens visiting the ICU at KEMH: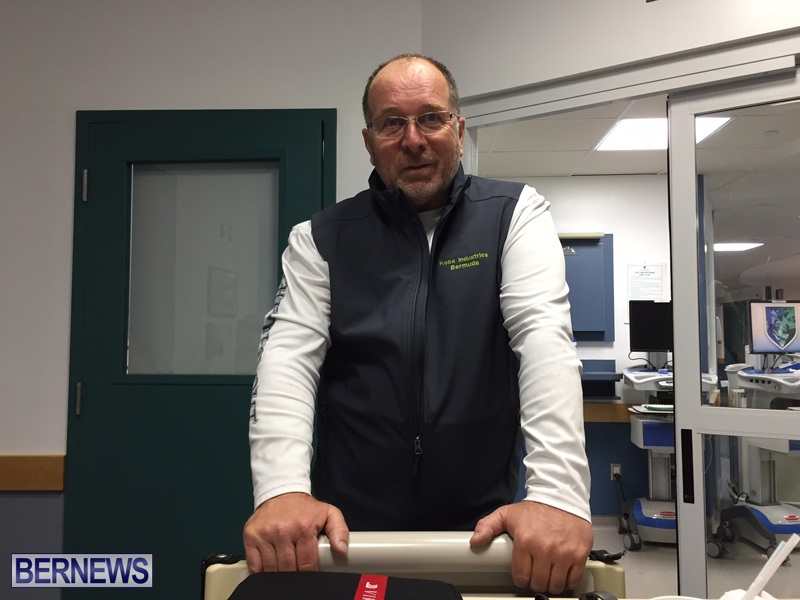 Fire Service EMT's arrived and took over. An ambulance was called and the man was loaded on and taken to KEMH Emergency Room. At KEMH, the resident cardiologist later confirmed that the man's heart had stopped.
The cardiologist said that the man owed his life to the CPR process and Rick Meen's just in time intervention.
The man was admitted to the ICU and was flown out to John's Hopkins hospital.
The air ambulance arriving in Baltimore where a Johns Hopkins ambulance awaits: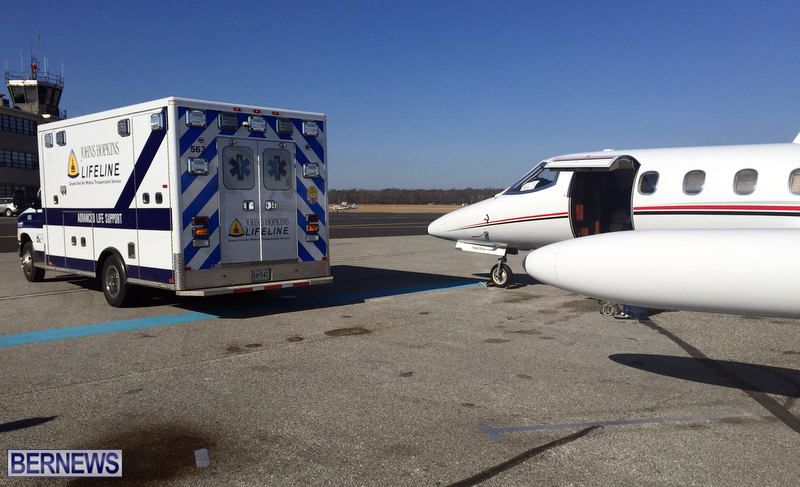 The man? Larry Burchall. I vow that as soon as I am 'fixed', I will learn CPR.
Rick stopped by to see me in the ICU and told me the story.
I thank Rick Meens. I am alive only because he, quite literally, saved my life.
- Larry Burchall

Note: For anyone unaware, Bernews is owned and operated by Larry Burchall's daughter, and it goes without saying I echo my Dad's comments and also extend my thanks to Mr Meens, the BFRS EMTs, KEMH staff, Medway Air Ambulance staff, Johns Hopkins staff and all those that helped save my Dad, who has made a full recovery and is doing well. I am eternally grateful to all those that assisted – Patricia Burchall
Read More About