[Updated] The team has confirmed that all "sailors accounted for and safe" after the New Zealand team capsized during the fourth race this afternoon [June 6] at the America's Cup. The team said they are working to assess the damage, and we will update with further information as able.
Update 5.24pm: In describing what happened, the AC said, "Emirates Team New Zealand pitch-poled at high-speed moments after the start, the bows digging in and boat tumbling forward, its sterns in the air, three crew pitched into the water, the rest hanging on in the cockpits.
"Their opposition in the race, Land Rover BAR, immediately slowed and skipper Ben Ainslie ordered his chase boat to offer assistance.
A few moments later, Emirates Team New Zealand radioed the Regatta Director: "All crew accounted for – we're just working to right the boat now".
"After staying bow down, with sterns in the air for several minutes, the Emirates Team New Zealand boat fell onto its side, allowing the team to pull it upright," the AC added.
"The implications for the Louis Vuitton America's Cup Playoffs aren't yet clear. The race was awarded to Land Rover BAR, meaning Peter Burling's Kiwis are still up 3-1 on Ainslie's Land Rover BAR.
"Racing is scheduled to continue on Wednesday, but the forecast is again for very strong conditions. The Kiwis may get an extra day to repair their damaged boat if the wind is too strong for racing."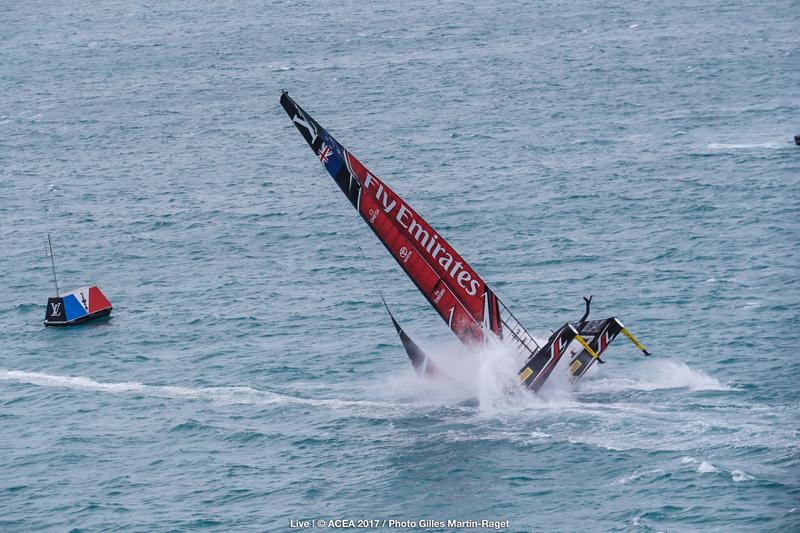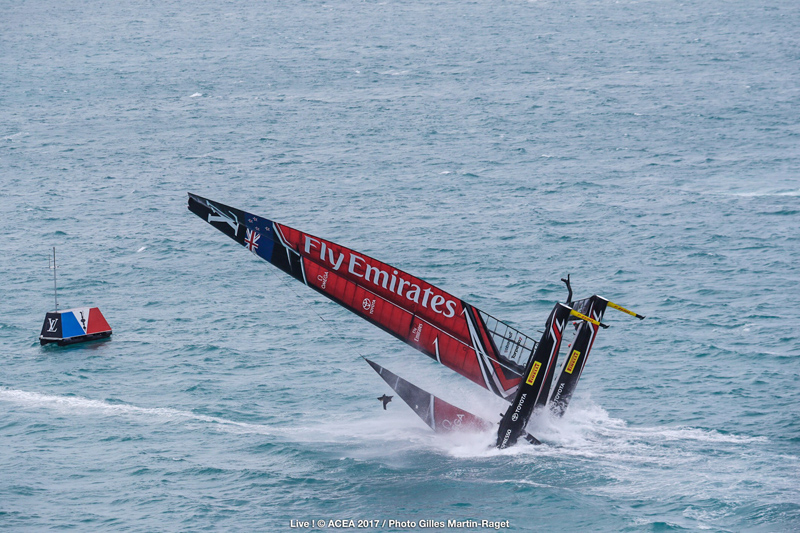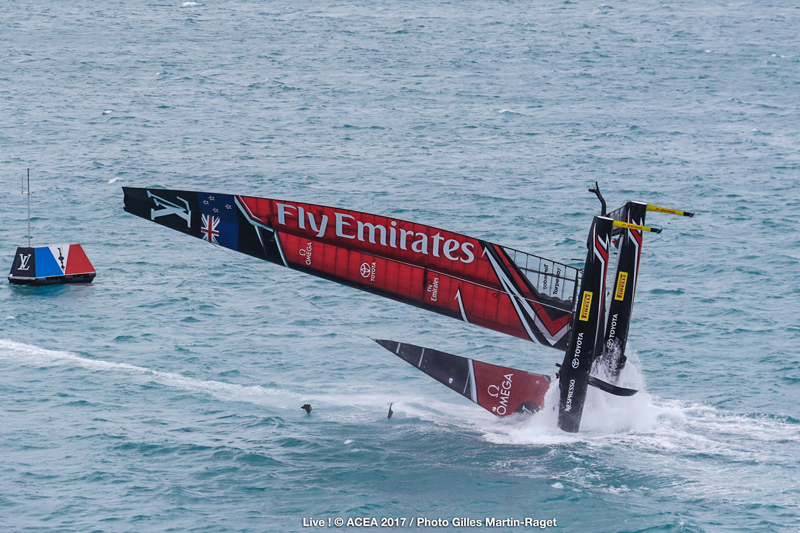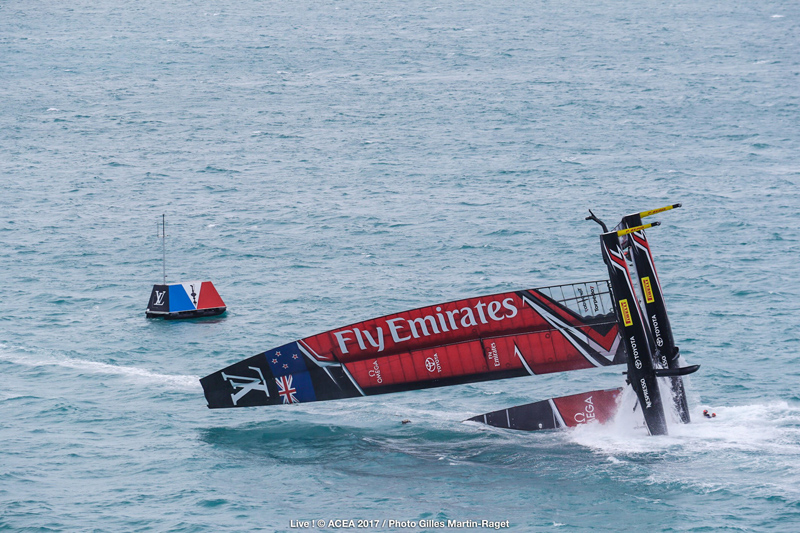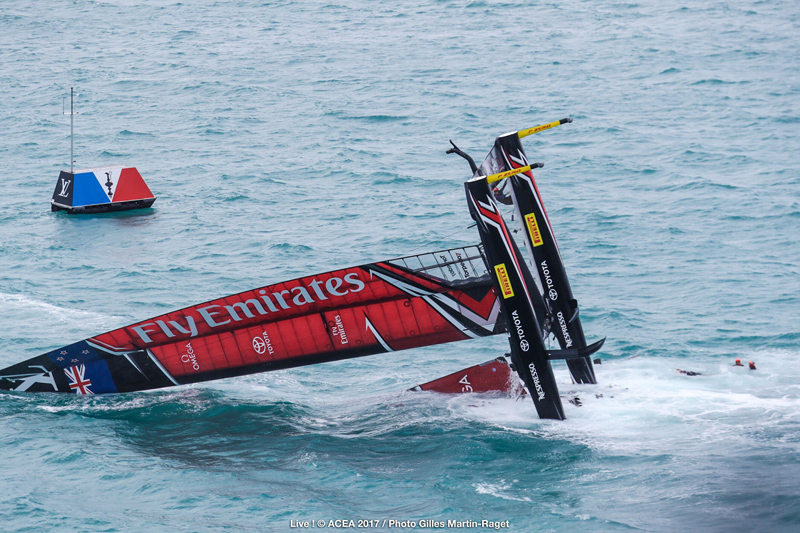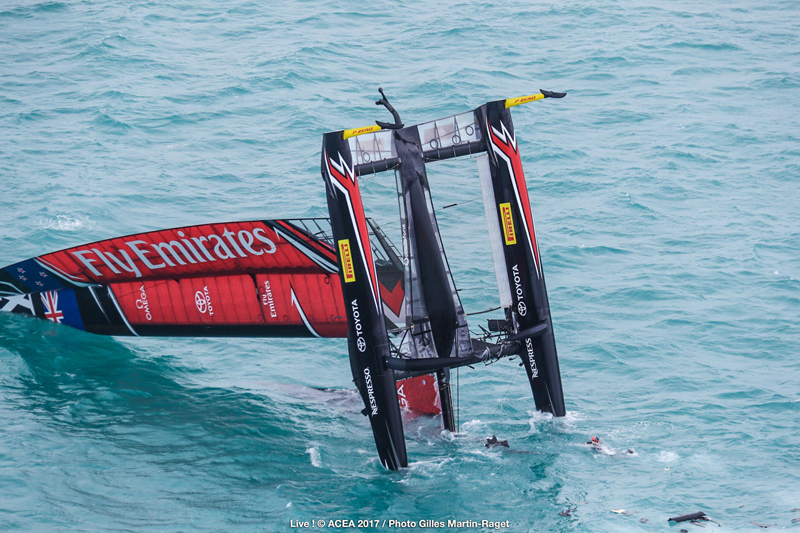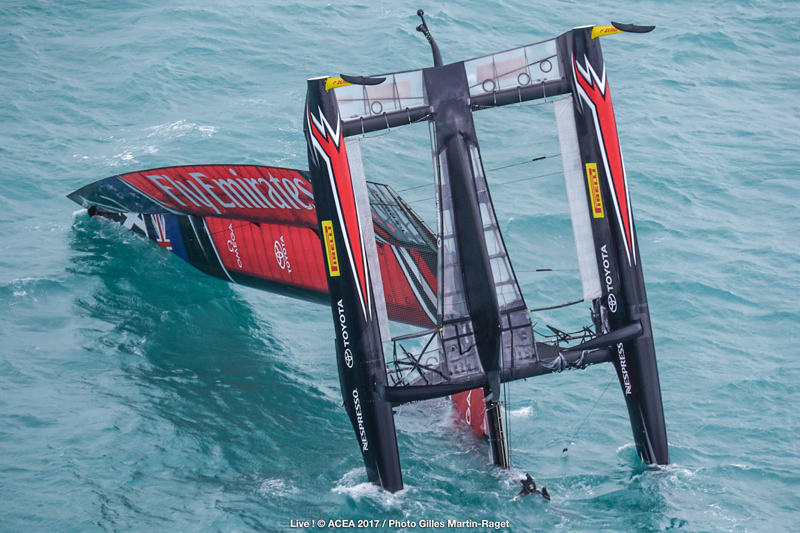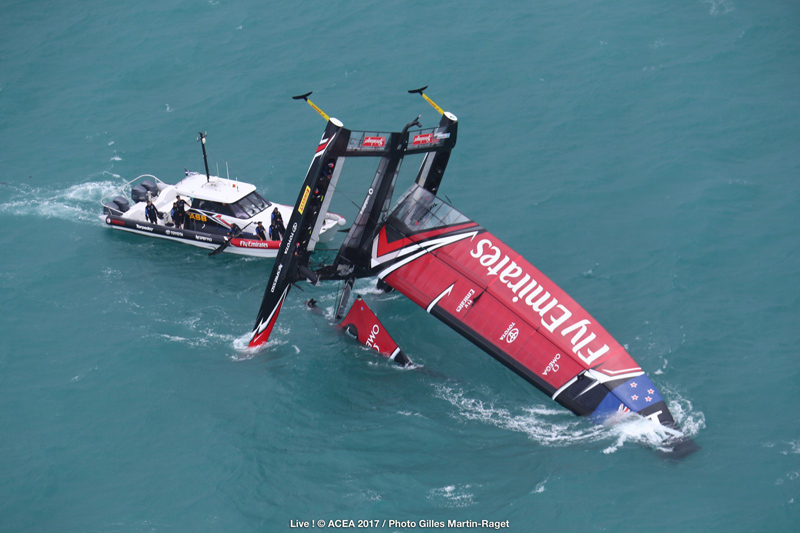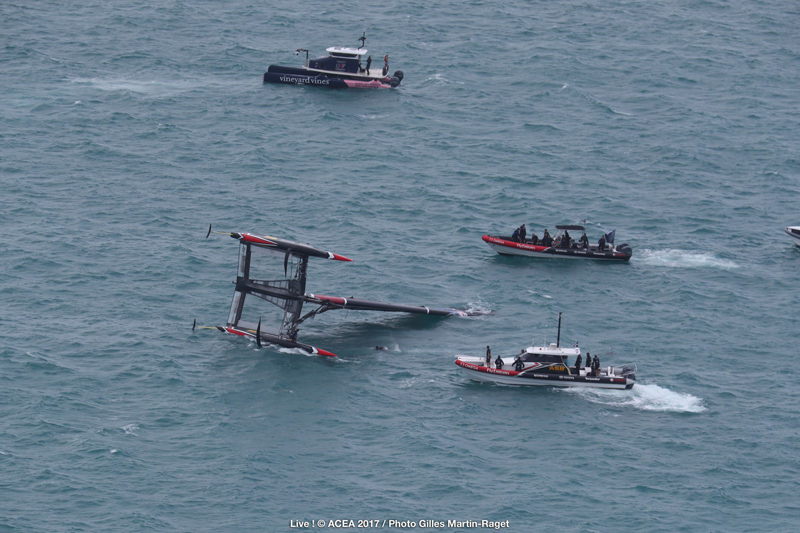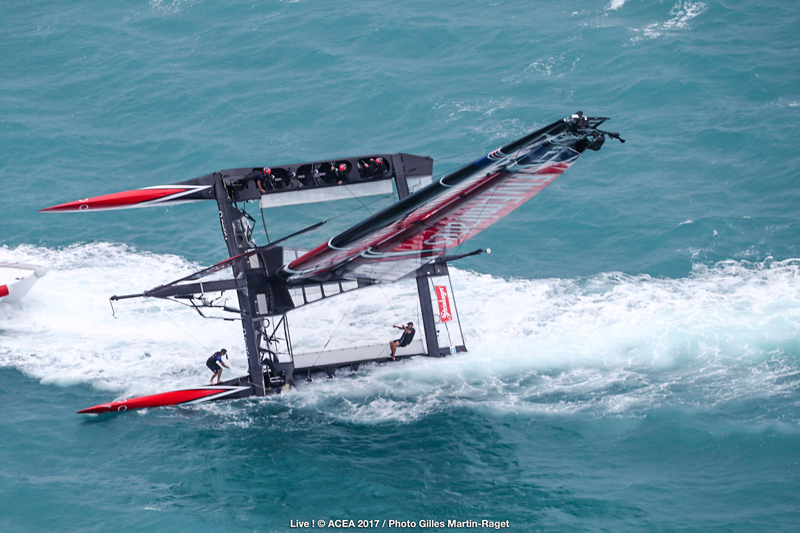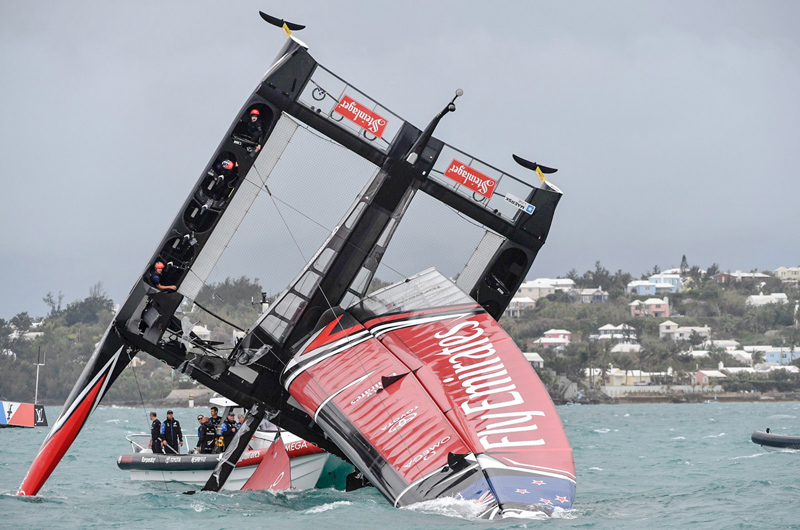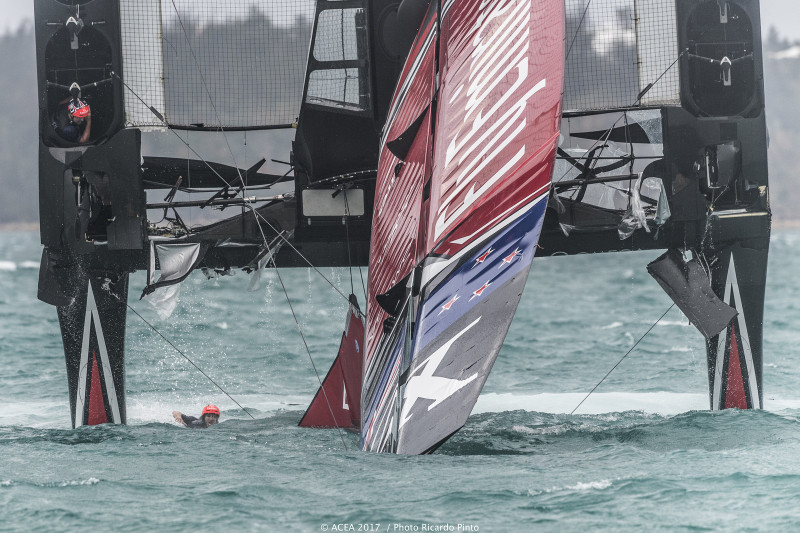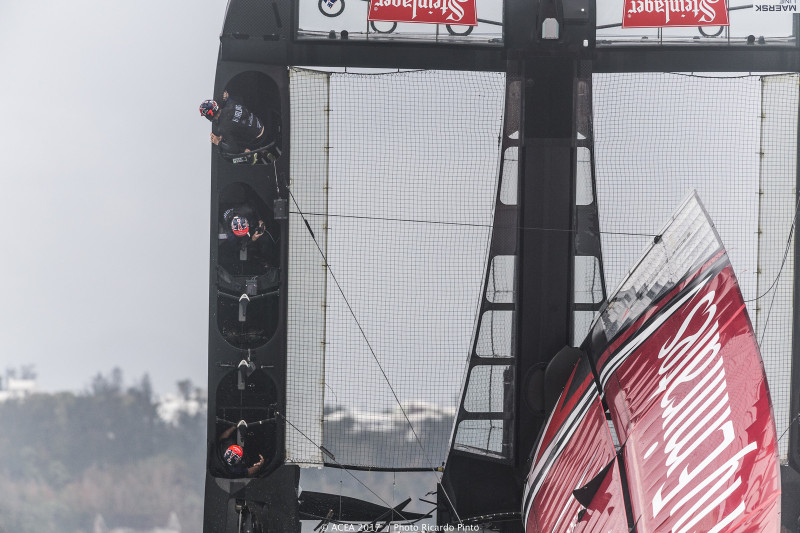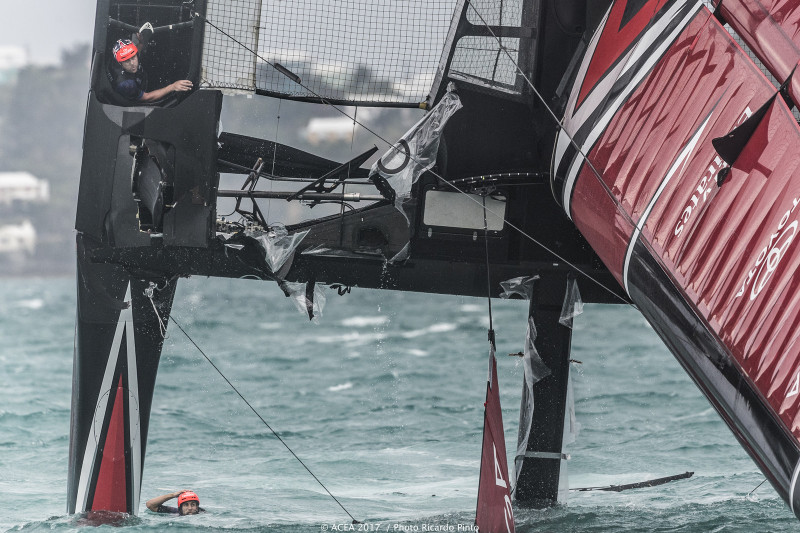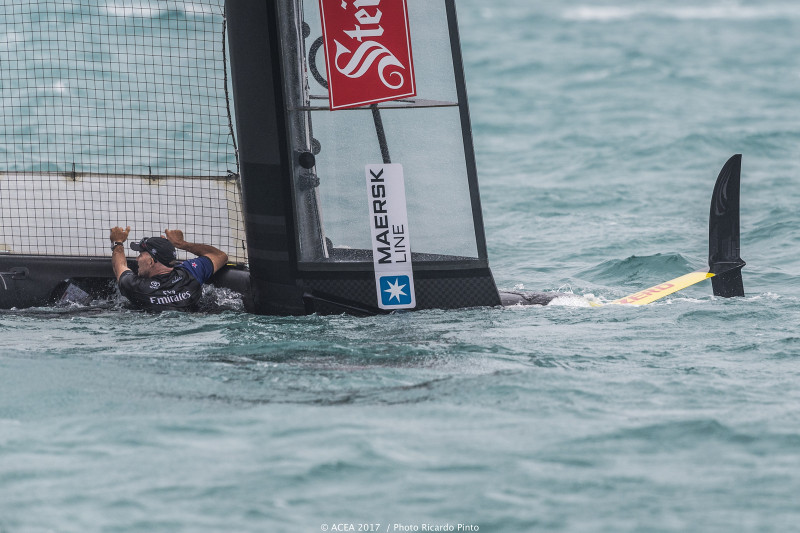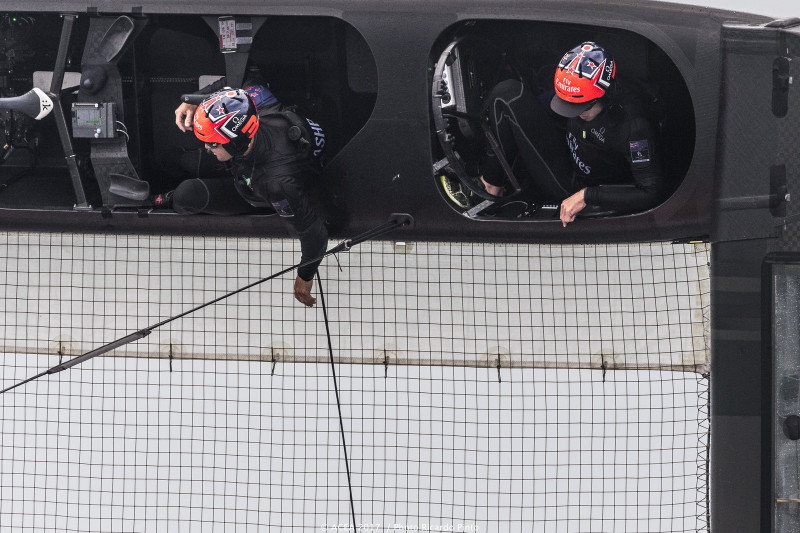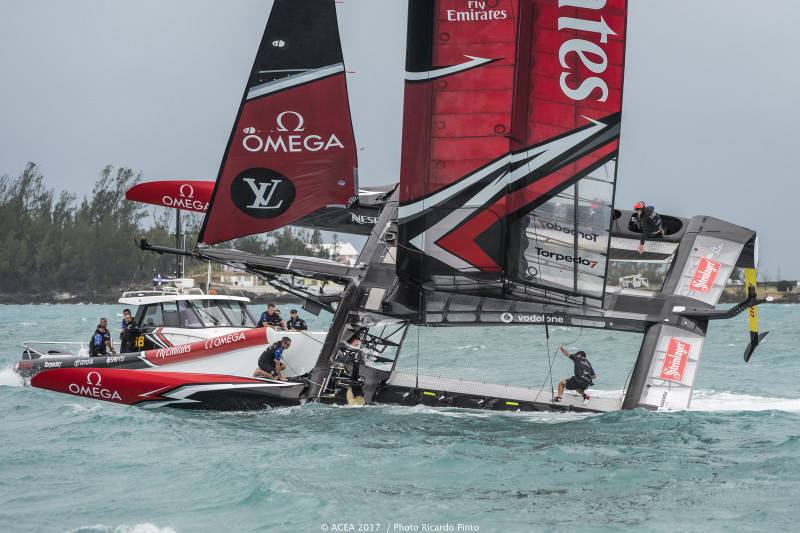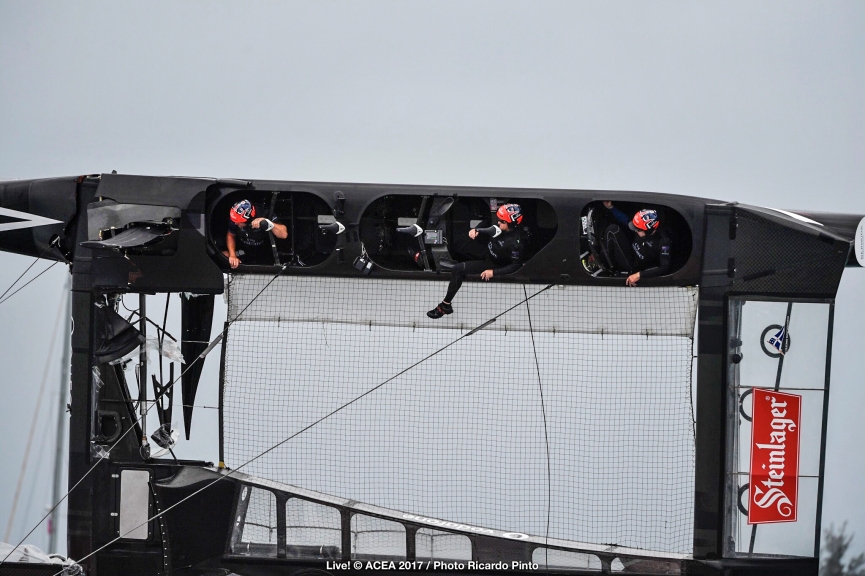 Read More About