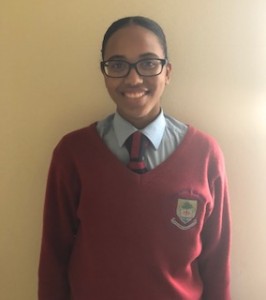 [Written by CedarBridge Academy student Lisbeth Alvarez]
Many people are proud of "Black History Month" and trust me, so am I, but I do have a few issues with this so-called "Black History Month".
To begin with, why is that we only have one month acknowledging our years' worth of history; not even focusing on the fact that February is the shortest month of the year, with 28 days – 29 days on a leap year. We are in the wrong for accepting this small "holiday".
Once again, I love seeing all of the love being showcased through this month, but why is it that we are only celebrating our black history during February alone?
Most people treat it as if we are only black throughout the month of February – that the most important events of black history happened through February, which is far from true.
Black History Month is barely spoken about in most schools. If asking someone about black history I can almost guarantee that the first thing that they mention is slavery or Martin Luther King Jr., maybe even Malcom X if you're lucky.
Most of our black children have been brain-washed into thinking that our history does not go beyond what we are told, making them disinterested in learning more. They are not being taught enough about our iconic role models, and if they are, it is very limited.
Sure, they know Martin Luther King Jr. but do they know what he really did? Do they know the words that follow his infamous phrase 'I have a dream…'? Okay, now Rosa Parks, do they know that she did more than just "sit on a bus".
What about Lorraine Hansberry, another black female playwright/activist? Patricia Bath – the first African American to complete a residency in ophthalmology and the first African-American female doctor. It is only a small percentage that yearn to learn more due to the little information that they are receiving, and the problem in this is that our children are not even encouraged to learn more about their history.
I believe that schools should focus on things other than the slavery part, and on the people who actually helped to work – continue to work – on ending segregation and white supremacy.
Secondly, only learning about slavery and the downsides of black history. There is an unspoken poetry about our ancestors who continue to live through those who accept their guidance. Did you know, that black people were Kings and Queens?
That without black people, we wouldn't have half of the things we use today. We tend to take things for granted without even knowing it. We take our black history for granted and we are selfish in the sense of using all of these platforms with keeping a blind eye to those who have created these things for us.
Garrett Morgan – the inventor of the streetlight. Benjamin Banneker – a mathematician and astronomer. Marie Van Brittan Brown – applied for an invention patent for a closed-circuit television security system – the forerunner to the modern home security system; just to name a few.
So, what is Black History Month to me? Black History Month is a cover-up, a distraction of sorts, and a mechanism. It is not being enforced in many schools or talked about during this month, so what is the point?
I believe that black history should be spread throughout the entire year; that our children should actually be taught what is truly important, and it is up to the community, parents and teens such as myself to help spread the knowledge.
-  Lisbeth Alvarez
Read More About