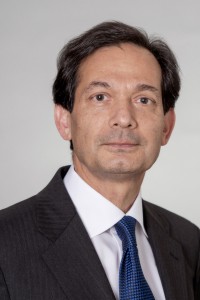 [Updated] Governor John Rankin has announced the appointment of Mr Narinder Hargun as the next Chief Justice of the Supreme Court, from 14 July 2018.
He replaces Chief Justice Dr Ian Kawaley who announced last year he would be stepping down in July.
Governor Rankin said "I am very pleased to announce the appointment of Narinder Hargun as Bermuda's next Chief Justice.Mr Hargun is a highly regarded lawyer both within Bermuda and internationally.
"He has over 35 years of professional legal experience, appearing as Counsel in the Supreme Court, the Court of Appeal and the Privy Council and serving as an Assistant Justice of the Supreme Court since 2011.
"I am confident that his legal expertise and management experience in the legal profession will serve the Supreme Court well, helping to maintain the island's standing as a legal jurisdiction of the highest order".
According to Section 73[3] of the Bermuda Constitution, "The Chief Justice shall be a person qualified for appointment under subsection [5] of this section and shall be appointed by the Governor, by instrument under the Public Seal, acting after consultation with the Premier who shall first have consulted the Opposition Leader."
Mr Hargun graduated as a Bachelor of Laws and then Master of Laws from the London School of Economics and was called to the Bar of England and Wales in 1978. He was admitted as a Barrister and Attorney of the Supreme Court of Bermuda in May 1981.
He was an Associate and then Partner with Bermuda-based international law firm, Conyers Dill & Pearman, from 1983 until his retirement from the firm earlier this year. He acted as a member of the firm's Management Board from 1990 and was its co-Chair from 2012 to 2017.
In 1981 Mr Hargun assisted with the founding of the Free Legal Advice Centre which continues to provide free legal advice on a weekly basis to residents of Bermuda.
From 1997 to 1999 he was President of the Bermuda Bar Association and before that served as its Honorary Secretary and then Vice-President.
Mr Hargun is a member of ARIAS US, the leading dispute resolution organisation in the United States for the insurance and reinsurance industry. He has contributed to a number of books on commercial law in Bermuda and is a member of COMBAR, the specialist organisation of the English Commercial Bar.
He is also a member of the LCIA [London Court of International Arbitration] and the Chartered Institute of Arbitrators, two of the leading international arbitration institutions.
Update 6.14pm: An affront to the elected Government of Bermuda," Premier David Burt today after the Governor announced Mr Hargun as the new Chief Justice, with the Premier saying that the Governor is required to consult with the Premier, and the Governor did consult with him and he "shared with him that this Government could not support the recommendation." Full statement here.
Read More About