Oliver Betschart, the 9 year old golf sensation who recently advanced in qualifying competition for the prestigious Drive, Chip & Putt in Florida, continued his stellar play during the first round of the Golden Ocala Junior Tournament hosted by the North Florida PGA.
Oliver is competing in the 12 & under age group, playing nine holes each day, at the Golden Ocala Country & Equestrian Club.
Oliver carded a first round 40 [+4] for nine holes, which consisted of five pars and four bogies. Following today's performance, Oliver is two strokes behind 12-year-old Carson Yonge from Orlando, Florida, who fired 38 [+2].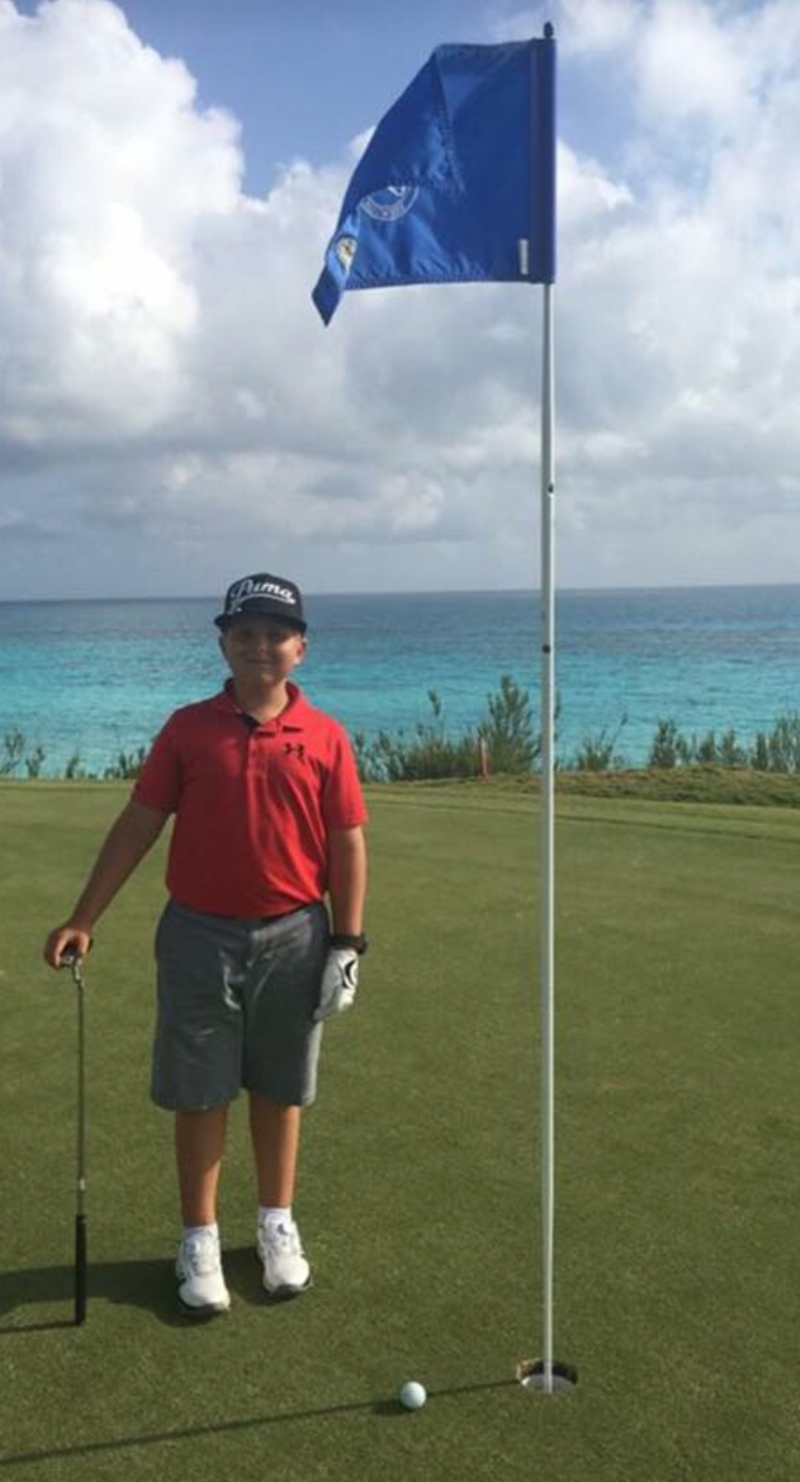 Port Royal Developmental Program Teaching Professional Kim Swan said, "This score places Oliver in contention for the final round over nine holes tomorrow and provides him with invaluable competitive experience."
"Kudos to his parents for recognizing their child has an extraordinary talent and seeking out opportunities overseas for him to further develop."
Oliver's is accompanied on the trip by his father Marcus Betschart and the entire Betschart family are excited by Oliver's performance.
His mother Tamara said, "Oliver is very pleased with his play today," while his dad shared, "Oliver was able to handle the bunkers with exceptional skill and played consistently."
The tournament concludes tomorrow [June 26].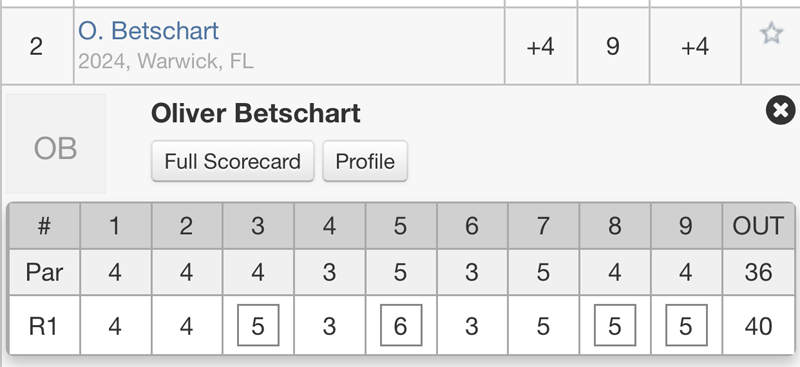 Read More About