After making a strong showing, Bermuda's Matthew Oliveira has finished on the podium of the Junior Tour of Ireland Cycling Championships.
On the final stage was the Ennis Circuit Race, which Oliveira was able to finish 5th, this position put him 3rd overall.
Disaster almost struck during the 77.50 km or 48.19 mile race as Oliveira got a flat tire, however managed to chase back to the bunch, to clock a time of 1:46:59.
Overall Rickardo Broxham was crowned the champion with a time of 12:40:10, with Andrew Vollmer second in 12:40:16 and Oliveira was third with a time of 12:40:24.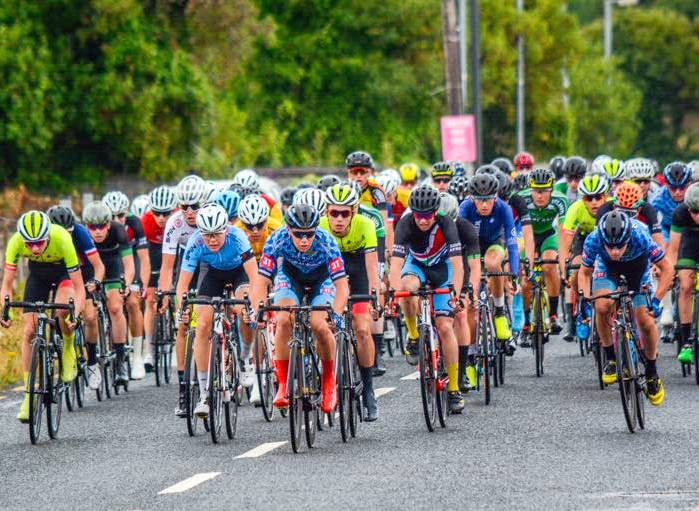 After he completed the race, Oliveira said, "Today was great, we did a lot of work trying to get a break away, Magnus Sheffield our previous leader before he flatted yesterday made a late move with 15 km to go and stayed away with one other rider.
"By then I could stay in the group and wait for the sprint where I won in the big group of anxious riders. Ahead of me were 2 Irish riders who made a break away in the last few kilometers and we were a couple seconds from catching them by the finish."
Oliveira went on to say, "I feel quite tired physically, but mentally I am really excited for my team, we worked so well together and we raced our hearts out every day. Getting a flat tire shouldn't be the reason a rider loses a race, but it was something out of our control and was the reason we lost the leaders position yesterday. We raced as one and I am so proud of us, I am proud to be on this team."
"Of course coming third overall is awesome and I am very pleased with making it to the end safely. I was consistent every stage and it paid off. Working to keep our lead was tiring each day, but I managed to have a strong finish each day and I am really pleased," continued Oliveira.
Oliveira continued, "My HotTube teammates have their National championships in Maryland next week which I might go to support them, I think they will do very well as we all have had an amazing opportunity to work on our fitness this week."
"My fitness has improved a lot this week and next for me is to recover and continue training, I have Caribbean Championships in August with World Championships in Austria this September."

Read More About