Young people know the solutions to their problems and should be listened to, according to the guest speaker at the Bermuda Union of Teacher's annual conference.
Hundreds of union members packed the Mid-Ocean Amphitheatre at the Fairmont Southampton for the BUT's 35th conference, Titled 'United: 100 Years of Uplifting Spirit Through Solidarity', where they were addressed by BUT President Shannon James and guest speaker Erica Nanton, the co-chair of the Poor People's Campaign in Chicago.
Erica Nanton on stage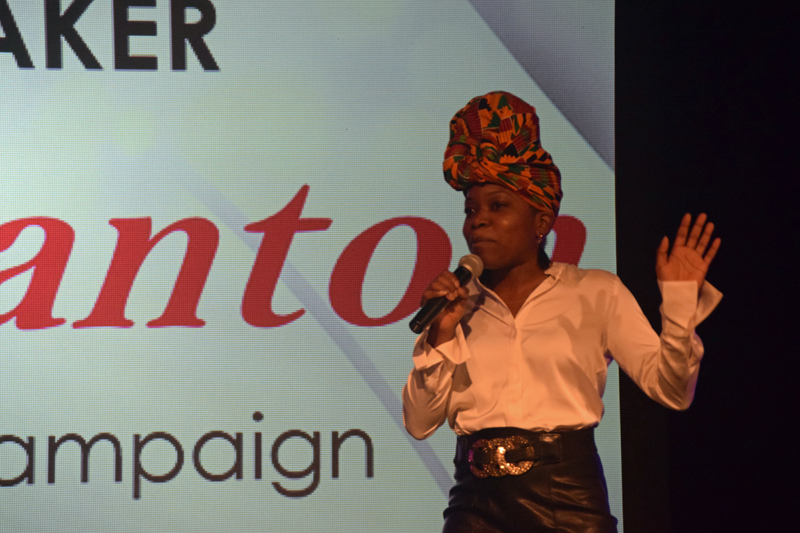 Ms Nanton told the audience how the closure of four public schools in Chicago had motivated the pupils to take action and confront the city Mayor, where one student stood up and said: "I will not be someone who you have decided who I am."
She added: "It is these young people who have the answers for a lot of our social issues right inside them. Young people will articulate the solutions that people with PhDs are trying to work out, but everyone looks at how their hair is braided or how their pants are sitting.
"That is why we do not have solutions for our problems but when we come together there is nothing that can stop us. There are more of us who are sick and tired of saying sick and tired. We are the majority."
Erica Nanton with BUT President Shannon James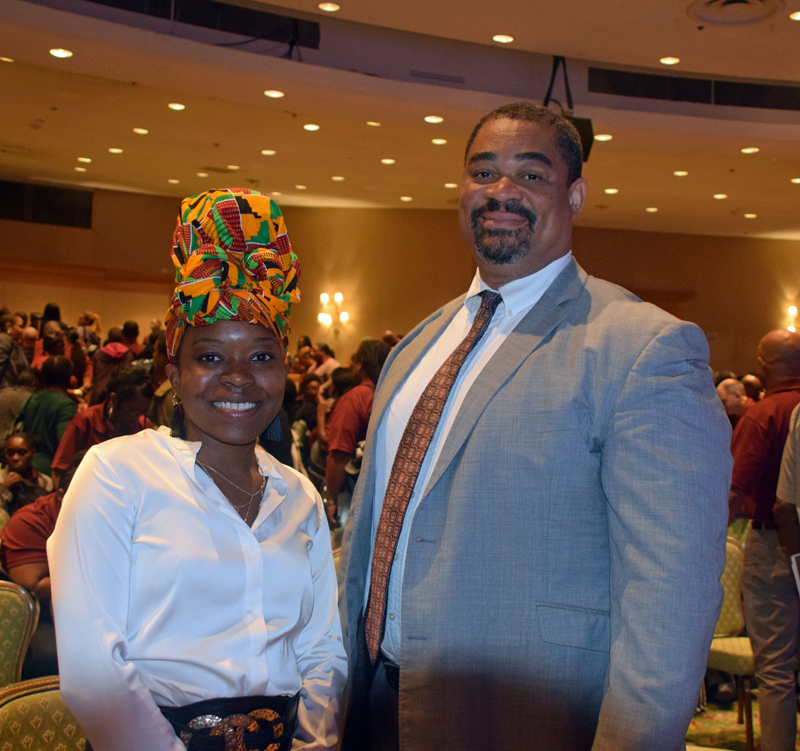 Mr James constantly reminded the audience that there was a need for educators to be united. 'When one hurts, we all should feel it', was his message.
The conference, held on Monday, is the largest professional development offering for educators and gave educators, both public and private, an opportunity to reflect on their craft, sharpen their skills, and leave motivated.
The conference featured panel discussions, debates and workshops on topics ranging from 'Should sugar be allowed in schools' to 'How to integrate technology in your class'.
The BUT is celebrating its centenary next February and is organizing a series of events to raise $100,000 towards four scholarships. It is organizing a raffle with a main prize of a Peugeot 2008 as well as various events throughout the year to help reach the target.

Read More About