[The second profile in a series by the TechAwards Committee highlighting past winners]
A multi-year winner in 2014 and 2015 for Most Innovative – International Market, Trunomi Ltd. is one of the hottest FinTech start-ups around. It has created a patented technology that can simplify the process of sharing personal data, in particular between individuals and financial institutions. Trunomi operates a consent-based data sharing platform to streamline the customer verification process for financial industry clients internationally.
Not just that: Trunomi recently won the Global FinTech Hackcelerator competition in Singapore. It also won the Visa Europe Collab Startup Competition in Israel and was named most promising start-up at the Benzinga Global FinTech Awards in New York. The company also features on the 2015 European FinTech 50 ranking.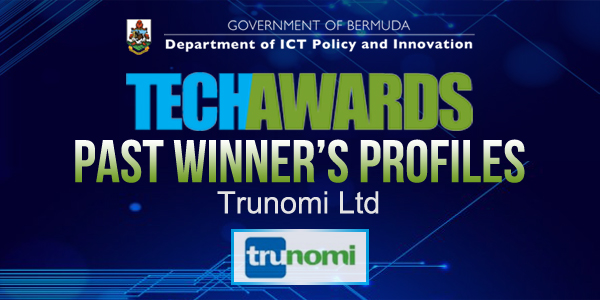 Stuart Lacey, founder and CEO of Trunomi, said, "We are making it possible for financial institutions to progress beyond the outdated paper-based customer onboarding and data remediation that remains widespread today by delivering a mobile solution that benefits both the institution and the individual."
Mr Lacey has consistently spoken of the great potential he sees for the Island as a home for financial technology development.
To nominate your top technology innovation, go to techawards.bm before the 26th of October.
- Nominations for the 2018 TechAwards close on October 26, with the awards to be presented on November 1.

Read More About
Category: All, Business, News, technology