The Bermuda Football Association [Charity #331] and CP Athletic Development [Charity #955] announced their first partnership event – the Corporate Futsal Challenge.
"This community event promises a fun and fair atmosphere, with corporate co-ed teams vying for the top spot to be named the 2019 Champion. In addition, the event will highlight players enrolled in Youth Futsal programs in an Exhibition match during the lunch period," the organisers said.
Bermuda Football Association president Mark Wade said, "The benefits of futsal are well documented. Several players already participate in futsal programs and we can see how their technical development has progressed.
"This partnership with CP Athletic Development presents a great opportunity to grow futsal in Bermuda within the corporate community hopefully increasing the exposure to the Bermuda public."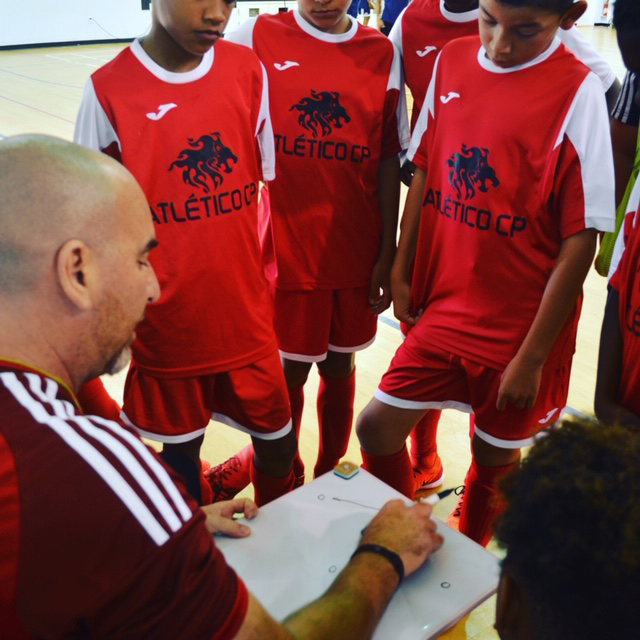 CP Athletic Development president Pete Rickards said, "I have been involved in Futsal for close to 10 years now and I recognize the benefits such as, increased improvement in technical skills, speed of play and movement with and without the ball. I would like to see the game more widely used amongst our clubs to help with the development of players."
As such the primary purpose of the Corporate Futsal Challenge is to promote Futsal as a method of enhancing the development of youth players by providing an inclusive fun, family oriented and safe event, which provides families and fans with an alternative to regular soccer/football.
Bermuda Football Association Assistant Technical Development Director Don Vickers added, "This event will showcase a variation of the game of football that can extremely benefit our players if Futsal, not indoor football, is coached correctly.
"It is our aim that these benefits are highlighted during this event and that corporate support is garnered for the development of Futsal program structure that will improve all aspects of the game we all love".
"Part proceeds from this event will help to fund CP Athletic Development's Scholarship Program, which was founded to aid its members in securing overseas education and sporting opportunities, as many families are often financially stretched and unable to afford to send their children on to higher learning" stated Coach Rickards.
All are welcome to attend the event on Saturday, April 6th at Somersfield Academy Gymnasium from 10:00am to 6:00pm. The Registration deadline is March 1st and is currently open to any team that would like to participate.
For more information please visit www.Bermudafa.com or contact Don Vickers at adtdadmin@bermudafootball.com.

Read More About