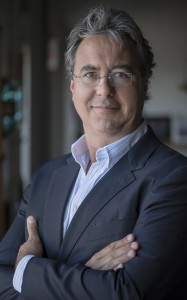 [Opinion column written by Dr. Mark Ware]
What can Bermudians expect when their country joins the growing list of those that have legalized medical cannabis?
People living with chronic pain, mood disorders like anxiety and depression, and sleep problems may well be looking forward to a brighter future since both CBD and THC—the two primary cannabinoids in cannabis—show promise as therapeutic tools for these and a range of other symptoms.
While cannabis research and education is expanding, a variety of quality-controlled and regulated products are vitally important to meet the needs of patients.
While local importers can currently import CBD products or buy them over the counter in pharmacies as long as they contain less than 1% THC, the government has said it will legalize medical cannabis products containing higher concentrations of THC later this year.
At that time, patients with a prescription will be able to obtain products that contain a balance of THC and CBD, as well as the over-the-counter mostly CBD-based products they can currently access.
Pre-clinical and some clinical evidence suggests that CBD may be helpful for reducing
inflammation, seizures, and anxiety, as well as improving sleep. It is also known to be an antipsychotic and may be prescribed as an anti-seizure medication, in high doses, for treatment-resistant childhood epilepsy.
CBD does not cause the intoxicating, euphoric effects that can be caused by THC. In fact, CBD appears to be able to mitigate some of the potential side effects of THC, such as nervousness, when they are taken together.
Why include THC?
The proposed changes to allow medical cannabis products with greater amounts of THC will promote the cultivation of a much wider range of products on the island. This will be important for patients with conditions for which research has shown THC can be helpful, including chronic pain, nausea, muscle spasticity in MS, and appetite improvement.
Patients do not need to experience euphoria to get benefits from medical cannabis. This means that even if they are consuming a product that contains THC, they may experience symptom relief without feeling "high". This is especially pertinent for older patients—such as the palliative care patients who make most of the CBD requests on the island—who are trying medical cannabis for the first time and don't want to feel disoriented.
Choice and balance are important
Cannabis isn't a one-size-fits-all therapy. It is a complex plant, and people react to it in many different ways. Finding an appropriate product for a patient's symptoms is often a matter of informed trial and error between the patient and their doctor.
With the upcoming legalization of medical cannabis, there will soon be more choice as licensed producers will be able to provide pharmacies with a range of product formats, including dried flowers, oils, and softgels. Patients will benefit from access to a range of quality controlled products with a full spectrum of components from THC to CBD and in between that until now have been out of reach.
A well-regulated market is right for patients. The government's decision to legalize cultivation to produce medicines with standardized concentrations of CBD and THC is a major step, but not one without precedent. Over the last two decades, more than 25 countries have legalized medical cannabis, providing Bermuda with a wealth of experience, knowledge and emerging best practice to draw from.
- Dr. Mark Ware MBBS, Chief Medical Officer, Canopy Growth Corporation; Associate Professor of Family Medicine and Anesthesia, McGill University, Canada.

20 Most Recent Opinion Columns

Opinion columns reflect the views of the writer, and not those of Bernews Ltd. To submit an Opinion Column/Letter to the Editor, please email info@bernews.com. Bernews welcomes submissions, and while there are no length restrictions, all columns must be signed by the writer's real name.

Read More About