[Written by Future Leader Mckenzie-Kohl Tuckett]
After having previously announced in January that a new partnership between Future Leaders Bermuda and a global boarding school would see a number of Bermudian middle and high school students travel abroad over summer to study leadership and entrepreneurship on an annual basis, seven of the 2018 Future Leaders recently returned from Brandon Hall School Atlanta, where they were given the opportunity to participate in the Global Leadership and Social Entrepreneurship Summer Program.
Pictured from left to right: Jaiden Furbert-Jacobs, N'Zaharie Thomas, Dequan Trott, Marley Todd, Onuri Smith, NaDae Ingham, Mckenzie-Kohl Tuckett.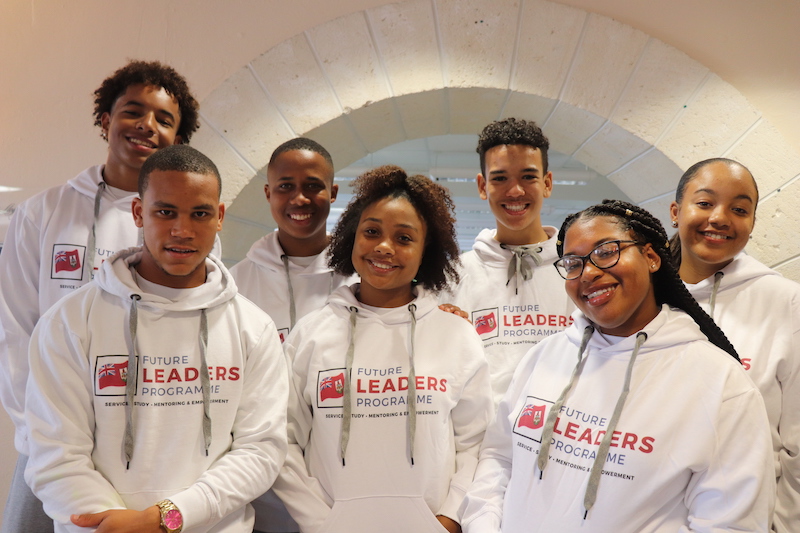 As part of the program, Future Leaders spent three weeks overseas at the Georgia campus, engaging in class study, various workshops, and meeting with a host of speakers on a wide range of topics, all in keeping with the theme of global leadership and social entrepreneurship based on the UN Sustainable Development Goals.
Some of the speakers included Mrs. Kemi Seesink, Director of Development at CARE, who spoke to the students about philanthropy and Board diversity; Ms. Ayana Gilham, Regional Director of Potomac Programs, who spoke to the students about stress management; Mr. Brian Chapman, College Advisor at Brandon Hall School, who spoke to the students about how to be a good leader; and Ms. Kendall Robinson, a 19 year old Howard University student who is the Founder of Love Rolls, a non-profit organization who distributes toiletries and hygiene products to those who are unable to afford it.
Future Leaders who attended were: Dequan Trott (Cedarbridge Academy), Jaiden Furbert-Jacobs, N'Zahrie Thomas (Berkeley Institute),NaDae Ingham (TN Tatem), Onuri Smith, Marley Todd, and Mckenzie-Kohl Tuckett (Warwick Academy).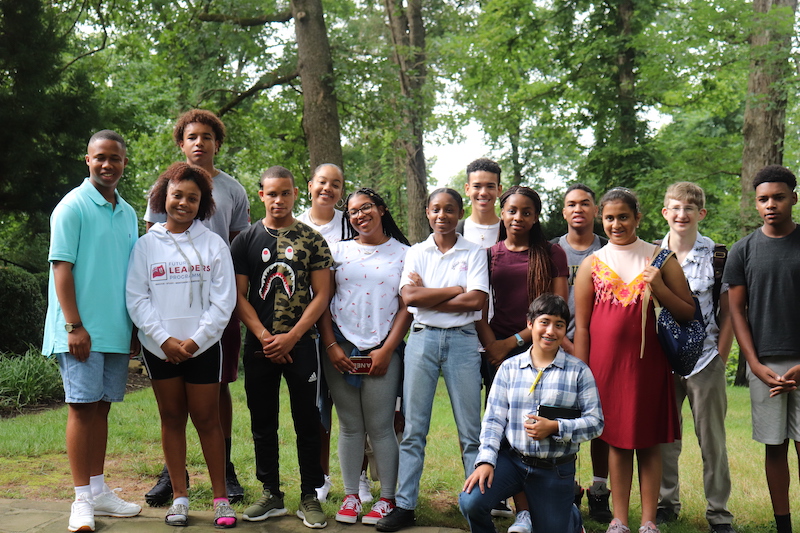 Students also visited the National Centre for Civil and Human Rights and engaged in community service at the Ronald McDonald House, a US based non-profit organisation with a mission to create, find and support programs that directly improve the health and wellbeing of children.
In addition, each student had to read the book, "The Seven Habits of Highly Effective Teens" by Sean Covey. Needless to say, every evening there was hearty exchange on the content of the reading.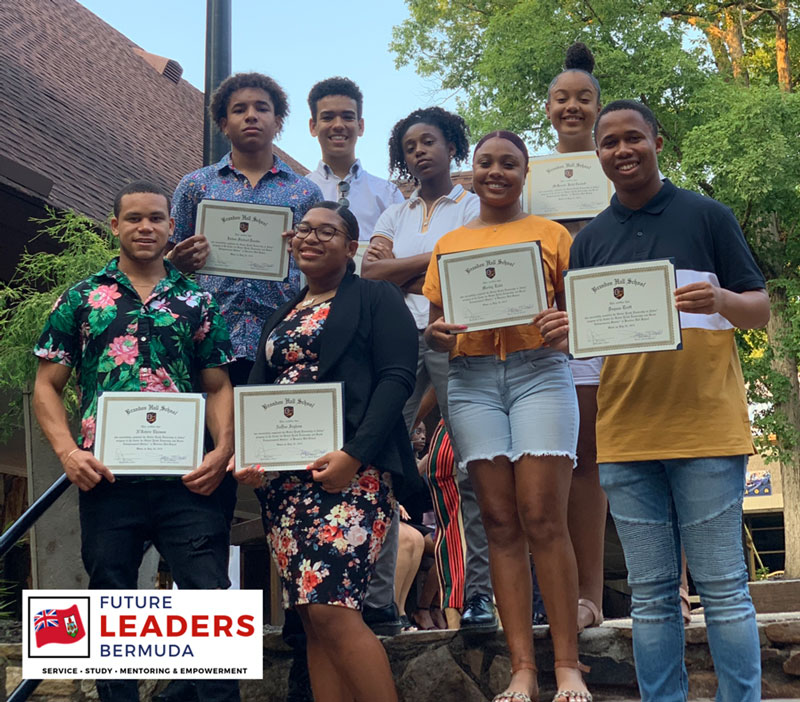 For most of the students, this was their first dorm-life experience and time away from home for an extended period, and some of the other students came from countries such as the Bahamas and Nigeria – which further enhanced the social aspect of the program.
The original connection between Future Leaders Bermuda and Brandon Hall Atlanta was first introduced via the U.S. Consulate Hamilton during the Future Leaders Programme, and to assist with costs, each student was awarded the Panther Leadership Scholarship from the Brandon Hall School. They were also encouraged to engage in some fundraising.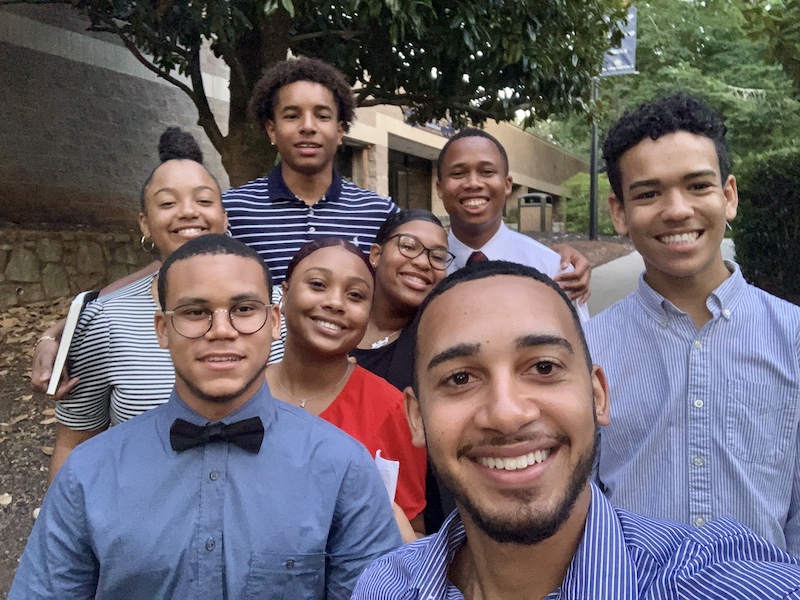 Based on the feedback received, it is safe to say that the Program delivered on its purpose and the time at Brandon Hall School was indeed well spent.
Mr. Dean Fusto, President and Head of Brandon Hall School, shared his positive experience with the Future Leaders, stating: "Our Brandon Hall community and the Center for Global Youth Leadership was honored to host the Future Leaders. These young men and women absolutely embodied the concept and spirit of leadership.
"Their final pitches and projects left the audience incredibly impressed and many attendees were moved enough to offer investments of time and energy. Our fervent hope is that this program grows exponentially over the years ahead and that the bridges between Future Leaders and Brandon Hall are built to last and endure."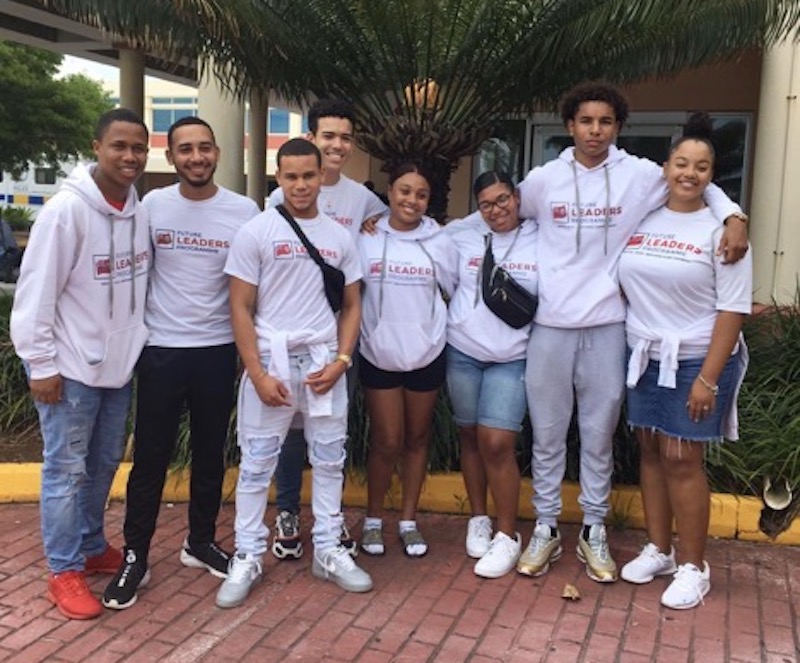 Overall, the aim of the summer program was to inspire students to explore innovative solutions to challenges facing their local communities and by extension, the world. By the completion of the program, students were required to prepare individual presentations based on the UN's sustainable development goals [SDG's].
The objective was for the students to find their own solution to the issue through social enterprises and community action projects, and in order to successfully complete the program, each Future Leader was required to deliver their individual presentation to faculty, staff and guests at Global Young Leaders in Action Conference.
Over the next seven days, Bernews will share the presentations and ideas of each of the Future Leaders daily.
This article is part 1 of an 8-part series featuring the experience of Bermuda's Future Leaders at the Global Leadership and Social Entrepreneurship Summer Program. For more information on Future Leaders Bermuda and the Future Leaders Programme, email info@futureleaders.bm or visit our website at futureleaders.bm.

Read More About