It went out of style so very long ago that it might well be referred to as a museum piece.
But a lounge suit purchased by the Duke of Windsor [1894-1972] at Bermuda's old flagship department store Triminghams in 1940 actually fits that description quite literally.
The Duke bought the single-breasted wool suit along with a pair of swimming trunks while passing through Bermuda en route to the Bahamas, where he was taking up his Second World War posting as Governor.
The Duke and Duchess of Windsor at Government House during their 1940 stop-over in Bermuda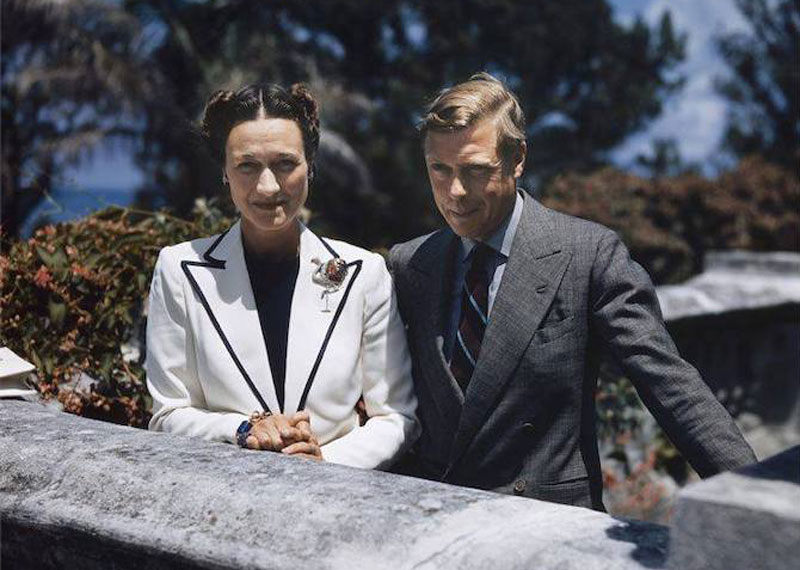 The one-time Prince of Wales had reigned as King Edward VIII for 326 days in 1936 before abdicating in order to marry two-time American divorcee Wallis Simpson. Such a union was then forbidden to a British monarch in his or her capacity as head of the Anglican Church.
The Trimingham's suit is now in the permanent collection of London's Victoria & Albert [V&A] Museum, which specialises in decorative arts and design.
It was donated to the museum by British photographer Cecil Beaton, to whom the Duke had given the suit in 1971.
"The lounge suit dominated men's dress from the 1920s onwards," reads the description in the museum's catalogue. "It was worn at events and in places where in previous decades more formal attire would have been required.
This lounge suit purchased by the Duke of Windsor in Bermuda in 1940 is now in the permanent collection of London's Victoria & Albert Museum [Photo courtesy of the Victoria & Albert Museum]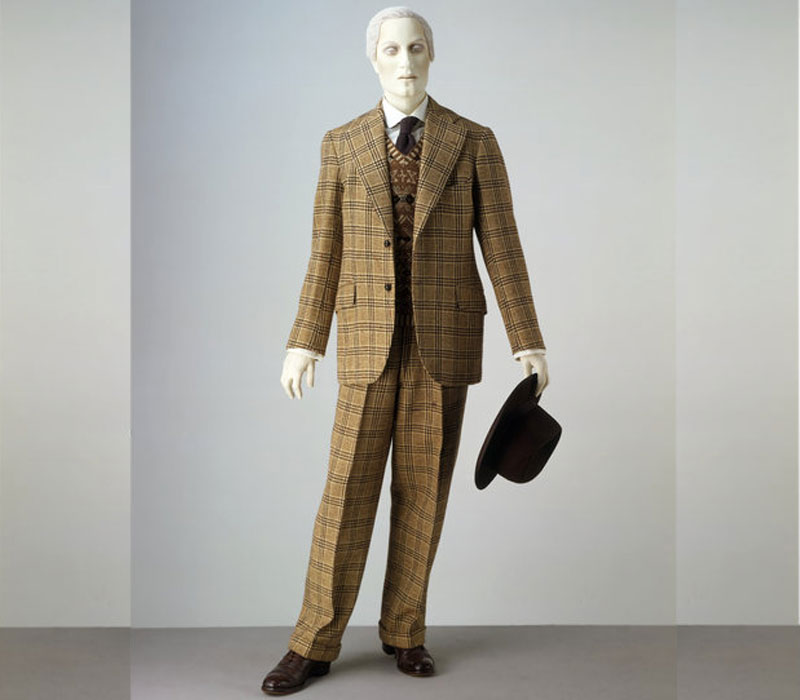 "This suit was worn by HRH The Duke of Windsor … The Duke was acknowledged internationally as the leader of men's fashion. He rebelled against the stiff formality of dress and became famous for his casual style."
The Duke and Duchess spent a week in Bermuda at Government House before continuing their ocean voyage to the Bahamas. It was the Duke's third visit to the island: he had previously come to the island on official trips as Prince of Wales in 1920 and 1931.
Then Government House ADC Frank Giles noted the Trimingham's shopping trip in his 1986 autobiography.
He recalled the Duke showing him the swimming trunks he had bought along with the lounge suit at the Front Street store.
Referring to his famously domineering wife. the Duke then told Mr. Giles: "It's I who wear the shorts in this family, you know."
You can read the full V&A catalogue description of the Bermuda suit here.
Read More About
Category: All, History, News, Style & Beauty