A 150 year-old fragrance discovered in a South Shore shipwreck was uncapped at the brand new Lili Bermuda perfume store today [July 1] and now the public is invited to the Front Street boutique to literally smell history.
The Piesse & Lubin fragrance was discovered in near mint condition in 2011 during a dive at the Mary Celestia shipwreck, and it was passed along to Isabelle Ramsay-Brackstone, master perfumer at The Bermuda Perfumery.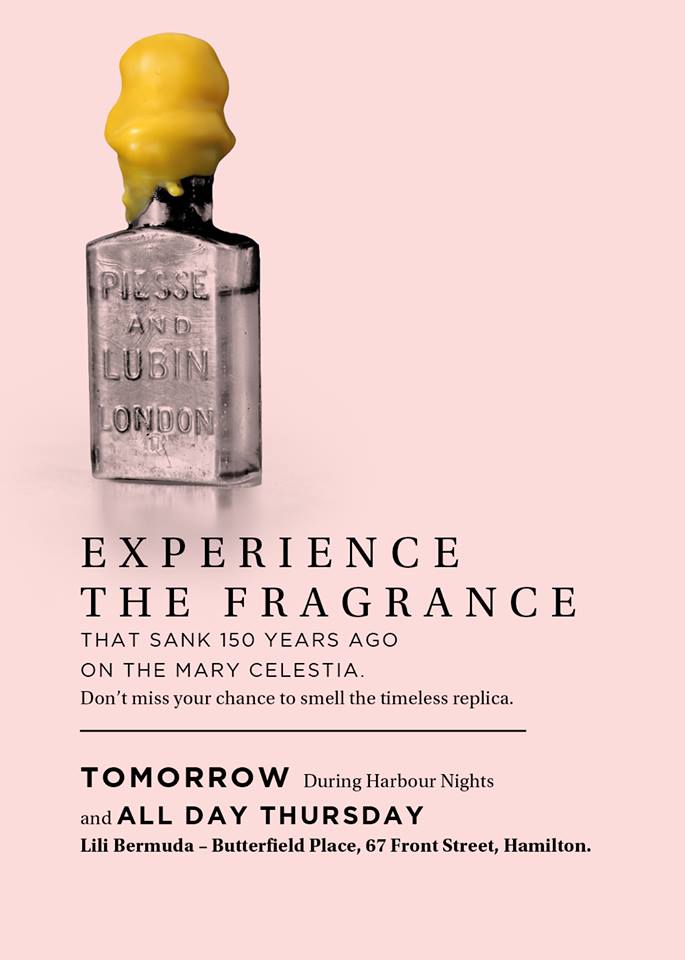 Mrs. Ramsay-Brackstone hand-carried the ancient perfume to experts in New Jersey where it was analyzed, and then used the experts' analysis to recreate the fragrance using modern-day ingredients.
The 1864 artifact and the 2014 replica go on display for the first time during this Wednesday's Harbour Nights at The Bermuda Perfumery's new Lili Bermuda store on Front Street. It will be available to experience all day Thursday as well.
Plans on where and how to share the historic find beyond Thursday are being finalized.
Read More About
Category: All, Entertainment, History, Style & Beauty