Polaris Holding Company – which in March 2019 acquired East End Asphalt [EEA] – today [Oct 21] announced a major new hire for its newest subsidiary.
Travis Gilbert, a senior public officer with the Bermuda Government has been tapped to take on the role as General Manager of the asphalt paving and manufacture business as of November 2019.
Travis Gilbert will take the helm at East End Asphalt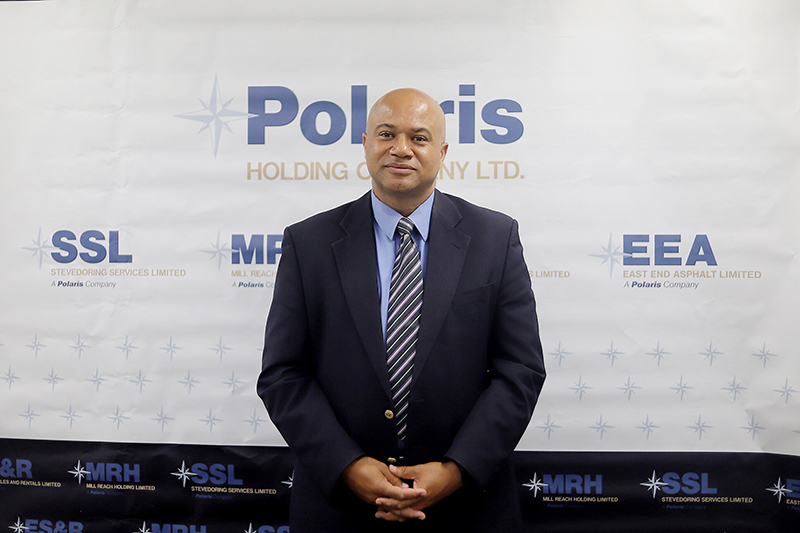 The Chairperson of the Board, Cheryl Hayward-Chew outlined the intent of the East End Asphalt [EEA] acquisition earlier in the year, "The purchase of EEA has enhanced Polaris' reputation as being the best at what it does.
"As a company, EEA has synergy with our business categories of heavy equipment, heavy labour and service-oriented lines and the lessons that we have learned with Stevedoring Services are being utilized with EEA."
Cheryl Hayward-Chew, Chairperson of Polaris Holding Company congratulates Travis Gilbert on his appointment to the post of General Manager, East End Asphalt, a Polaris subsidiary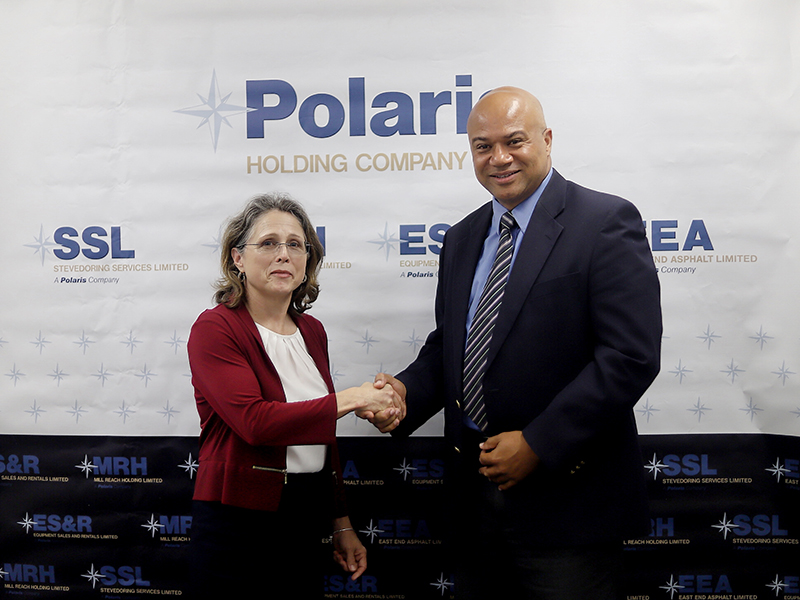 Warren Jones, Chief Executive Officer of the Polaris group explained the company's pick, "In Travis, we have an entrepreneur. Someone who understands what is necessary to source, develop and sustain business and contacts.
"His strengths are varied and we believe that it is those strengths that will take EEA to the next level. We are not looking for the traditional route, we believe in outside the box thinking and innovation."
"Presently the focus is to deliver a good asphalt product whether to a large entity or the homeowner. However, we also want the public to know that we provide services for tennis courts and in the course of the next year will introduce new products and also return to doing the types of projects the Company has been known for."
Warren Jones, CEO Polaris Holding Company Limited, joins Cheryl Hayward-Chew as they welcome Travis Gilbert to the role of General Manager at East End Asphalt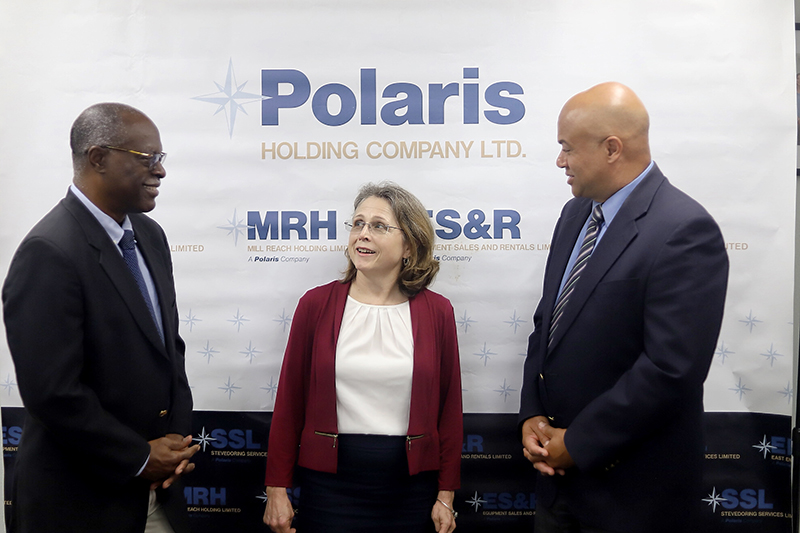 In his new role, Mr Gilbert will manage the day-to-day operations of the Duck's Puddle plant, ensuring delivery of a high-quality asphalt product, and target growth across commercial, institutional and residential segments.
Mr Gilbert said, " I am extremely pleased to join the Polaris team. We have all witnessed the positive impact he has had as the Group's CEO and that experience will certainly influence the decisions made at EEA. And the first order of business will be to seek a more profound understanding of the culture at EEA – our employees, customers and our systems."

Read More About