Brian Duperreault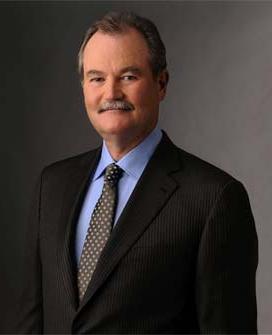 Brian Duperreault is one of the most successful Bermudian insurance executives.
Born in Bermuda, he left with his mother for Trenton, New Jersey when he was 5 months old, returning to reside on the island decades later.
As of 2010, Mr. Duperreault is president and chief executive officer of Marsh & McLennan Companies [MMC], the second largest insurance broker in the world.
Prior to joining MMC, he was Chairman and CEO of ACE Ltd. from 1994 to 2004. Prior to ACE, Mr. Duperreault worked for American International Group [AIG] for over than 20 years.
He came out of retirement to join MMC in January 2008. According to the Associated Press, he received approximately $25 million in compensation for his first 11 months with the company.
Forbes lists his total compensation for 2008 at in excess of $13 million dollars, and at 304th on the Forbes Executive Pay in 2009.
He is one of the partners in the proposed Southlands Estate luxury hotel deal, having partnered with Craig Christensen and Nelson Hunt in 2005 to buy the 37 acre property. The development of the hotel, or lack thereof, has been a point of contention for Mr. Duperreault and his partners.
He is a noted philanthropist, giving generously to many organizations. He donated $10 million dollars to his alma mater Saint Joseph's University, which was the largest individual gift in the history of the University. Mr. Duperreault graduated from Saint Joseph's University in 1969 with a B.S. in mathematics.
He has worked on charitable matters in China with former American President Jimmy Carter.
With his wife Nancy, he has three grown sons; Daniel, David, and Christopher.
New York Times says of Mr. Duperreault's decision to go into insurance:
He was a math major at St. Joseph's College in Philadelphia, and thought of becoming a professor of mathematics. But while serving in the Army, and newly married, he decided he wanted a better income than an academic life could provide. After he was discharged, he researched job ideas at a library, and came across an unfamiliar term, "actuary." After looking it up in the dictionary, he sent off letters to insurers.
Affiliations
Member, The American Academy of Actuaries
Member of the Board of Overseers of The School of Risk Management, Insurance and Actuarial Science of St. John's University
Director, The Bank of N.T. Butterfield & Son Ltd.
Director, Tyco International Ltd.
Chairman, Centre on Philanthropy
Member of the Board of Trustees, Saint Joseph's University
Chairman of the Board of Trustees of the Bermuda Biological Station for Research
Member of the Board of Trustees of AICPCU/IIA [American Institute for Chartered Property Casualty Underwriters/Insurance Institute of America]
The video below is from Aug. 6 2008 when Mr. Duperreault was on CNBC discussing Marsh & McLennan's makeover: