The 22nd Bermuda Cub Scout pack was hard at work selling tags at Harrington Hundreds last weekend.  Despite the inclement weather that day, the boys [all aged 8-10] volunteered their time for the Lions's Club White Cane tag day, which serves to raise money for sight preservation.
The Cub Scout pack have the distinction of having raised the largest amount of any location, a total of $570.95. Interestingly enough, the second highest amount raised was at Arnolds Market, which was manned by another group of young people; Victor Scott students. The tag day island wide raised over $14,000.
Pictured below from left to right: Roberto Dill, Zion Simmons, Jacob Costa [West Pembroke]. Roberto and Zion both performed a 'double shift' that day, as they also sold tags at Arnold Market. The second shift was an initiative through their school Victor Scott, where one is Head Boy and one is a Prefect.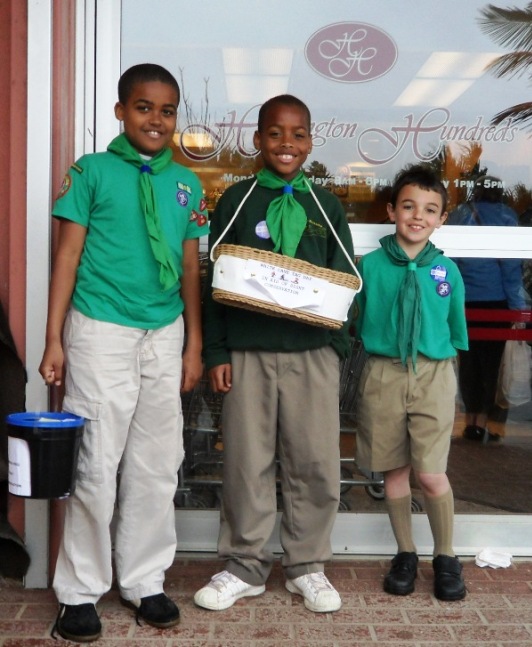 -
Pictured from left to right: Luca Trimingham, Jude Neame, Jackson Scott, all students of Saltus Grammar School.
-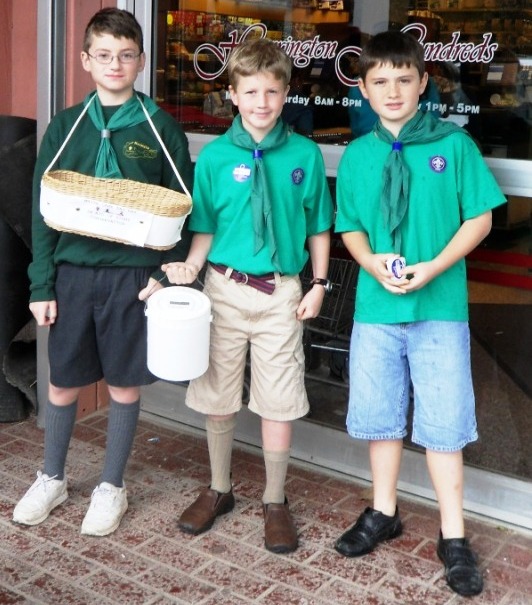 -
Zion Simmons was doing a 'double shift' that day as he was also scheduled to sell tags at Arnold Market as part the Victor Scott group. He informed us that as the head boy it is his responsibility to help the community.
-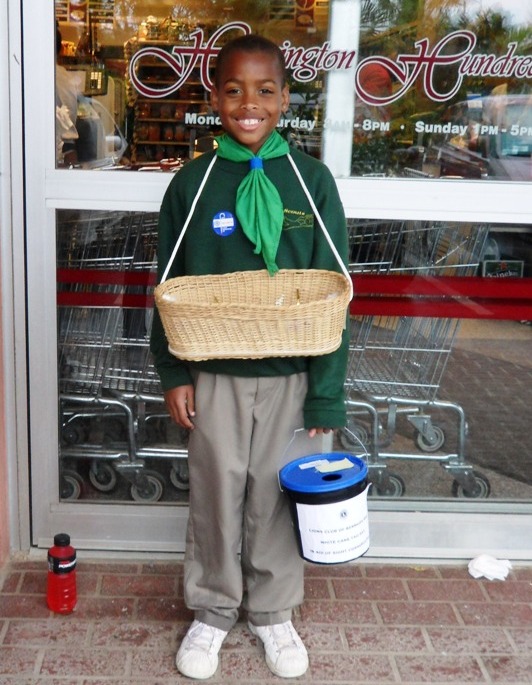 -
Jude Neame, pictured below, was pleased to tell us that while selling tags he met a lady whose mother was blind, so he gave her an extra sticker for her mom.
-
Also volunteering but not pictured, were Enaharo Holdipp [Elliot] and Zahyinde Cann [West Pembroke].
The 22nd Bermuda Cubs meet at St. Patrick's Church on Friday nights. The boys of the group volunteer their time each year for both this tag day, as well as the Sunshine League tag days held in December.
Read More About