Members of the Bermuda Longriders Association came out on Sunday, April 18th in a show of support for the Family Fun Day at Victor Scott School field hosted by community action group Rise Above Bermuda. The event was held due to the tragic occurrence on Good Friday, where a 35 year old man was shot and killed at the same field.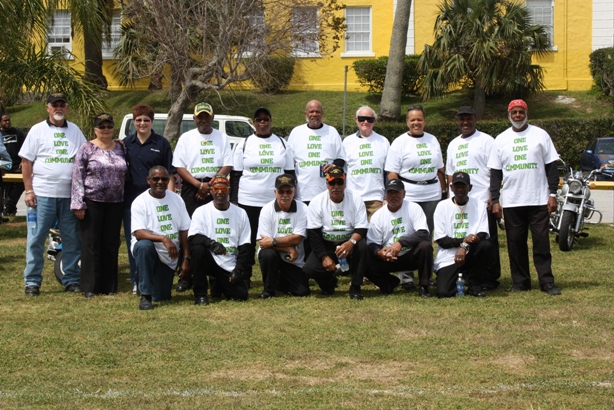 The Bermuda Longriders are well known around Bermuda, cutting a distinctive look as they tour the island in a large group. They make frequent appearances in the May 24th parade, and have also worked with schools about aspects of road safety. Some of the riders took kids for a spurt on their supersized bikes, which as you can imagine was very well received by the young ones.
Click to enlarge images:
For more photo galleries from the Family Fun Day click here.
Read More About