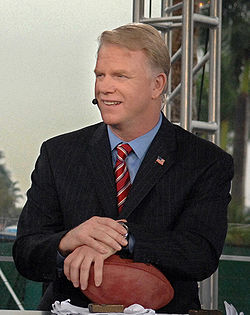 Over the next few weeks, the Bermuda Department of Tourism (BDOT) will partner with mega broadcaster CBS Radio to promote the Island's close proximity and beauty as part of the North America summer marketing strategy. The initiative includes a visit next month by ex-NFL Quarterback, turned radio jockey, Boomer Esiason during which he will broadast shows live.
The strategy underscores one of the Island's key selling points – attainable paradise in two hours or less from many major East Coast cities, including Boston, Philadelphia, New York, New Jersey and Baltimore.
The 2010 summer promotional effort is also supported by regional television spots, as well as regional and national newspaper and magazine ads. The BDOT has partnered with CBS Radio on a three-part ambassador programme in New York City, Philadelphia and Washington DC.
The aim of the initiative is to drive immediate peak season bookings to Bermuda by immersing top radio talent in the destination while also highlighting the colorful personalities of local residents and business owners.
The BDOT says that the "CBS Radio partnership will build buzz and excitement via on-air promotions for each ambassador's upcoming trip to Bermuda".
Notable personalities such as Boomer Esiason (former NFL quarterback of the Cincinnati Bengals and New York Jets) from WFAN Sports Radio and Dan Taylor from WCBS-FM in New York, Cadillac Jack from 98.1 WOGL and 1210AM's "Big Talker" Dom Giordano in Philadelphia will join Washington DC – based radio talents Gregg Daniels representing 94.7 Fresh FM and Brian Mitchell from 106.7 The Fan to report on their Bermudian adventures for regional listeners.
Additionally, Boomer Esiason and Dan Taylor will broadcast shows live from Bermuda in July.
Following this there will feature a series of vignettes highlighting each radio personality's trip with a call to action for listeners to book their own travel. In addition, local residents will be interviewed in segments called "Meet the Bermudians." Participants include local retailers, hotel personnel, golf pros, chefs, scuba experts and fishermen just to name a few.
These interviews will go out live on air starting early July in a series of spots over a four week period. The spots will also be available online. The final phase will involve trip recaps provided by the radio personalities once they have arrived back at the studio following their visit. A branded ambassadors' web page will be developed featuring Bermuda destination highlights, trip giveaways and a photo gallery of the Bermudians interviewed.
Boomer Esiason is a famed athlete, having been named to four Pro Bowl games (1986, 1988, 1989, 1993) and setting several NFL career records for left-handed quarterbacks, including most touchdown passes (247), passing yards (37,920), and completions (2,969). Mr. Esiason also led the AFC in passing in both 1988 and 1989.
Among the awards Boomer Esiason has earned during his career include the NFL Most Valuable Player Award in 1988 (leading the league with a quarterback rating of 97.4), and the Walter Payton Man of the Year Award in 1995 for his charitable work.
1210AM's "Big Talker" Dom Giordano in Bermuda:
Brian Mitchell from 106.7 in Bermuda:
Read More About