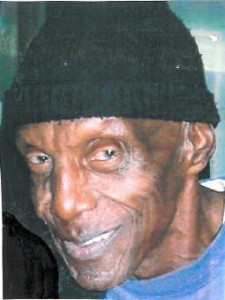 Concern continues to mount as 75-year-old Calvin Hansey has now been missing for eight days. Mr. Hansey was last seen at his residence on Friday, August 27th at around 7pm by a family member.
A few days ago the Bermuda Police Service said they are "increasingly concerned" about the "welfare and well being" of Mr. Hansey. Police officers have conducted systematic searches throughout the island for Mr Hansey, and have also commended members of the public that are assisting in looking for Mr. Hansey.
He is described as dark skinned, 5'9" tall of slim build and clean shaven. He was last seen wearing a white T-shirt and blue boxer shorts. Mr. Hansey is known to walk daily in the area of Montpelier Road, Middle Road and North Shore Road, Devonshire. Speaking with a Detective on the case, he tells us that Mr Hansey may have traveled significantly further then that in this time frame, and said it is useful for everyone island-wide to keep an eye out for him.
One of Bermuda's legendary runners, Mr Hansey won the May 24th Marathon Derby four times; in 1969, 1970, 1972 and 1974.
Anyone who may know the whereabouts of Mr. Calvin Hansey Sr. is encouraged to contact the Vulnerable Persons Unit on 295-0011.
Read More About