Members of the British Royal Navy, who were standing by in local waters ready to assist if needed after the strike by Hurricane Igor, flew into Bermuda via helicopter this evening [Sept 20].
The Royal Naval Air Crew were joined by various locals officials from Bermuda, who then flew over the island to make damage assessments from an aerial standpoint.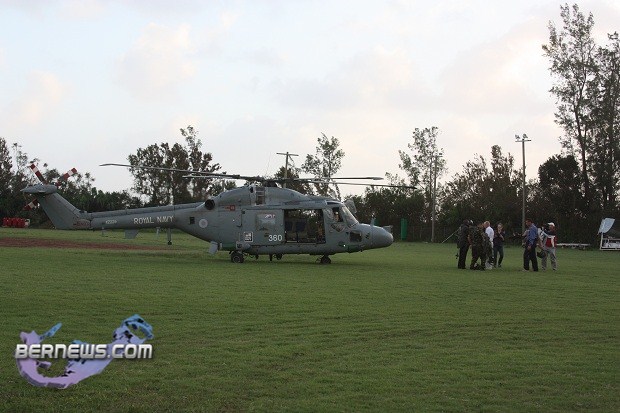 This evening, officials including Governor Sir Richard Gozney and Regiment Commanding Officer Lt. Col Brian Gonsalves were taken aloft to get an eagle-eye view of the whole Bermuda scene.
Lt. Col Gonsalves, with Fabian's experience in mind, told Bernews that it was a notable absence of 'blue roofs' – in other words no presence of blue tarpaulins which would be evidence of damaged roofs.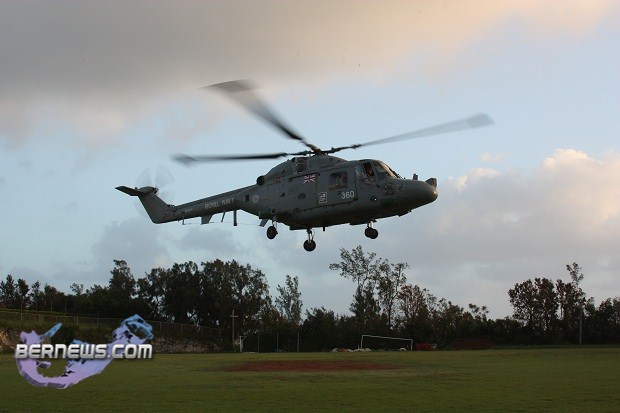 When asked when HMS Manchester would be coming in to dock, Sir Richard said given the assessment that had already been made earlier today that Bermuda had weathered the storm well, the HMS Manchester had been called away to another now more pressing task in the Caribbean. He said, however, that HMS Manchester would be back on a planned visit in November of this year.
The temporary land heli-pad for this operation was the Police field at Prospect. As is required, a unit of the Bermuda Fire and Rescue Service stood by for any emergency.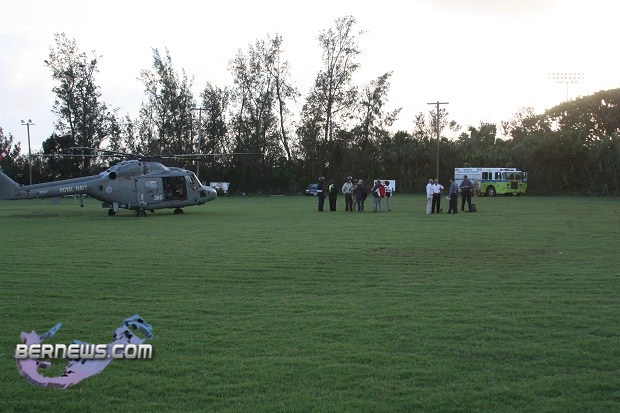 The Royal Navy's HMS Manchester, a Type-42 Destroyer, had been standing by in Bermuda waters ready to assist after Igor if needed. In addition to the helicopter, HMS Manchester has a crew of about 280 with a wide range of technical skillsets including imedical skills, engineering skills, knowledge about powerplants and more. The Naval ship was said to have had a 'rocky ride' in the ocean as Igor churned away above them.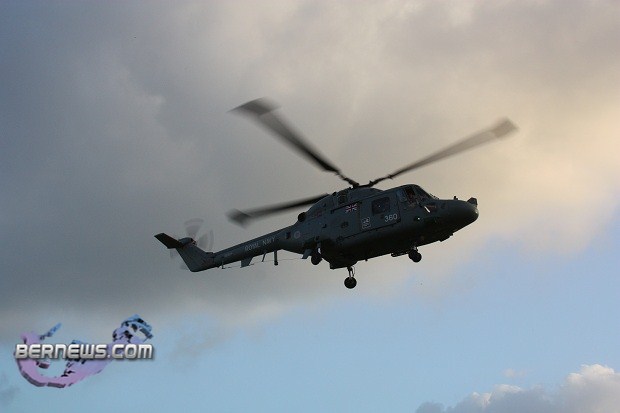 Read More About