This morning [Oct 19] some of the top golfers in the world are ready to contest for the PGA Grand Slam title. Fans and players alike have converged upon the Port Royal Golf Course. The Grand Slam was previously held in Hawaii to 2006, then moving to Bermuda.  After the first time we hosted the event the President of the PGA said "The island of Bermuda not only is one of the more beautiful places in the world, but it also displayed unmatched hospitality as the first site outside North America to host the PGA Grand Slam of Golf."
The 36-hole championship, boasting the most difficult qualification requirement in the game – a major championship – will once again be televised internationally by TNT. The photos below were taken this morning, showing the players warming up.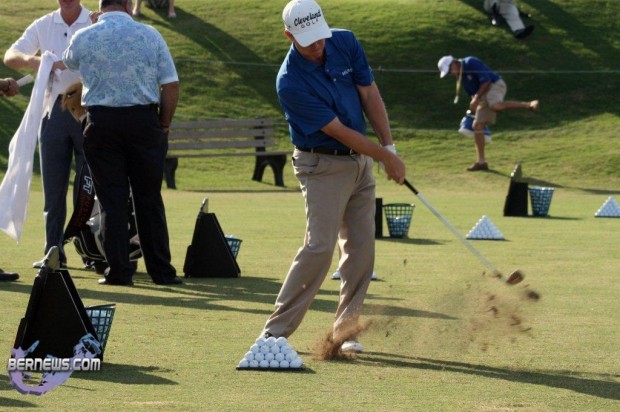 Vying for the title will be U.S. Open Champion Graeme McDowell, PGA Champion Martin Kaymer, David Toms and three-time major champion Ernie Els.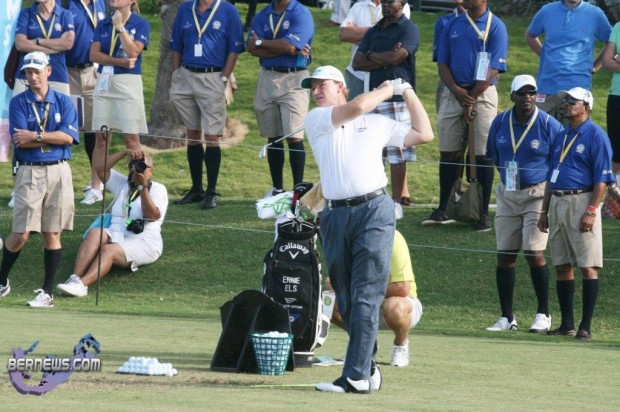 On a conference call about the event, Graeme McDowell said "There's going to be an element of fun to it but I'm also looking to try and make a statement as a top major champion. Winning a major is something we dream about as professional golfers and it's a very elite field to be part of next week."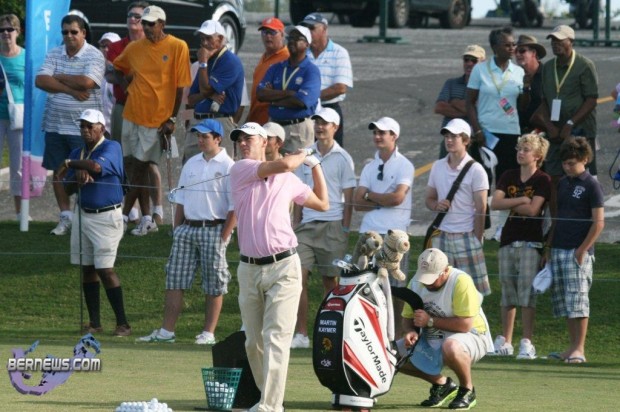 Read More About