This afternoon (Feb. 27) at Lords in St Davids, the Devonshire Cougars met up with the PHC Zebras in the FA Cup Semi-Final.Cougars took the lead in the 6th minute when Tumaini Steede beat Raymond Glasford in goal for the PHC Zebras.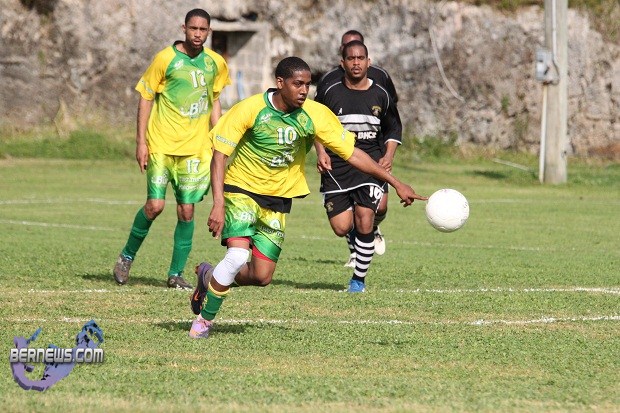 Kwame Steede doubled the lead in the 77th minute, before Tumaini Steede scored his second goal and his team's third goal of the game to advance to the FA Cup Final.
In the Finals, the Cougars will meet up with the winner of the other semi-final match between St Davids and Southampton Rangers on March 20th.
Read More About