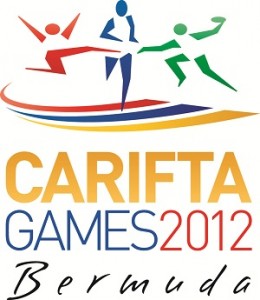 This coming Monday, the new website for the 2012 Carifta Games, which will be hosted in Bermuda, will be launched.
Bermuda last hosted the event in 2004, which saw the start of the rise of now record holder Usain Bolt of Jamaica who became the first junior athlete to break 20 seconds in the 200 metres, with his winning time of 19.93 set in Bermuda.
Bermuda Track and Field President Donna Watson said, "The Carifta 2012 Organizing Committee will be launching the Carifta 2012 Website Monday March 14th, 2011. This will be the official website taking us from now until the Carifta 2012 Games and this will be used to display results, on line web streaming, records broken during the Games."
"This site has the history of the Games, records, list of countries participating, accomodations and any other information relevant to the Bermuda Public and any visitor interested in coming to Bermuda for the Games. We will be profiling an 'Athlete of the Month' and any Track & Field news that happens during this period with our athletes local and overseas."
"The main area that we would like to focus on is the volunteer section. We would like for the Bermuda public to get involved with these games and they can sign up for any area they feel they can assist us with. We are well under way with preparation for these games and have had several meetings with the relevant people who will be assisting us during this event and things are progressing very well," concluded Ms Watson.
The CARIFTA Games is an annual athletics competition founded by the Caribbean Free Trade Association. Participating countries are; Anguilla, Haiti, Antigua & Barbuda, Jamaica, Aruba, Martinique, Bahamas, Montserrat, Barbados, Netherlands Antilles, Bermuda, St. Kitts & Nevis, British Virgin Islands, St. Lucia, Cayman Islands, St. Vincent & The Grenadines, Dominica, Suriname, French Guyana, Trinidad & Tobago, Grenada, Turks & Caicos Islands, Guadeloupe, US Virgin Islands and Guyana.
The link to the website is www.carifta2012.com, and it will be available Monday morning.
Read More About