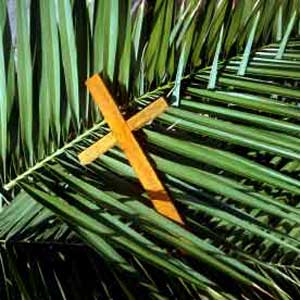 This year's Bermuda National Trust Palm Sunday Walk will take place tomorrow [Apr.17], and explore Sandys and Southampton Parishes.
The walk will start from White Hill Field in Sandys at the earlier time of 1:15pm, no later than 2:45pm. The route is about 7 miles and should take about 2.5 hours to walk.
This year's route traverses the breadth of island from the Little Sound to South Shore and back again. As always the walk will take participants to places that the public rarely get to explore and provide magnificent scenery like that of the breathtaking coastline and greenery of the world famous Port Royal Golf Course and the panoramic vistas from rural Alton Hill.
The walk will also explore the wilderness that is Morgan's Point and provide the first chance to see and visit some unspoiled natural areas such as the Bermuda National Trust and the Bermuda Audubon Society's new Vesey Nature Reserve and the Trust's newly acquired Buck Island.
Given that there is no better time to visit a farm than in springtime, this year's route will cross Tom Wadson's beautiful farm where refreshments will be served – generously provided by John Barritt & Sons Ltd.
As usual, a handout will be provided as a guide to unique and interesting features along the way and to point out areas of historic interest such as Whale Bay Battery and Buckingham.
Participants are advised to wear sensible shoes and to note that the route is not suitable for strollers or dogs. Road-users on the Middle Road in Southampton and Sandys on April 17th are asked to use care, as walkers will be on the road for most of the afternoon.
As always, the Bermuda National Trust is extremely grateful to all the landowners who make this event possible. They include John & Rosemary Talbot, Enid Simmons, the Menzies family, Mary Walker, Nicolas Dill & family, Tom Wadson, Todd Smith & family, the James family, the Bermuda Government's Department of Youth Sport & Recreation, the Department of Parks, the Ministry of Public Works, Craig Christensen, Nelson Hunt and Brian Duperreault. They would also like to thank the Board of Trustees of Port Royal Golf Course, Minister of Public Works, the Hon. Derrick Burgess J.P. M.P., and Chairman, Nitin Aggarwal, for accommodating the walk around their President's Cup Tournament.
The Bermuda National Trust would like to encourage all locals and visitors to come and participate in this great community event. All are welcome, and there is no charge for participation. Please direct any questions to David Outerbridge at 236 6486 x 224 or by emailing davido@bnt.bm.
Read More About
Category: All