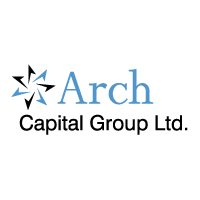 Bermuda-based Arch Capital Group Ltd. today [May 9] announced that its shareholders have approved a three-for-one split of the firm's common shares.
Holders of common shares as of the close of business on May 6, 2011 — the record date — will receive two additional common shares for each common share owned.
Shareholders' accounts will be credited with the additional shares on or about May 11, 2011. On or about May 12, 2011, solely as a result of the share split, the per share market price for the common shares will be proportionately reduced to one-third of the price it would have otherwise been.
With approximately $4.73 billion in capital at March 31, 2011, Arch Capital Group Ltd. provides insurance and reinsurance on a worldwide basis through its wholly owned subsidiaries.
Read More About