Kevin Andre Warner was today [July 26] sentenced to life in prison, with a stipulation he must remain jailed for 35 years before being eligible for parole.
The 21-year-old Kevin Warner will be eligible for parole in 2046 when he is 56 years old. At the present estimate of $80,000 per year for each prisoner, incarcerating Mr Warner will cost the taxpayer approximately $2.8 million.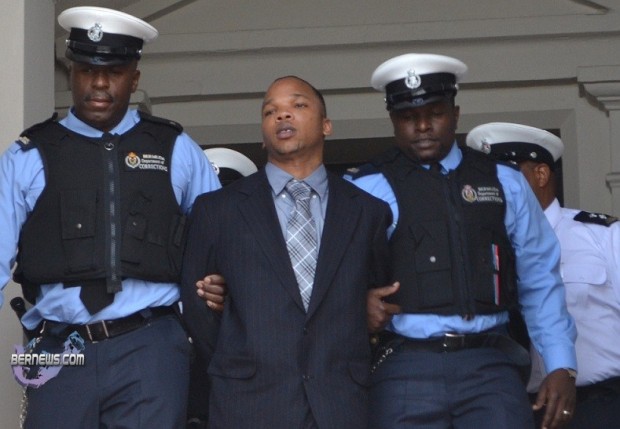 At 1am on May 28th 2010, 24-year-old Dekimo "Purple" Martin was hit by multiple gunshots at his residence of #8 Peacock Crescent, Sandy's Parish. He was rushed to the hospital where he was pronounced dead at around 1:45am that morning.
Mr Warner turned himself in shortly after the murder, and was subsequently arrested. On June 1, 2010 he was charged with murder, and possession of a firearm with the intent to commit an indictable offense.
The murder trial started in Supreme Court on May 9th. During the trial the jury heard that Mr Warner and Mr Martin were friends, and had spent time together during the day and later that night the two men were outside talking. Various witnesses were called who testified that Mr Warner had been with the victim just prior to the time he was shot.
In addition, the jury heard that the Police found bullet casings and a driver's license belonging to Mr Warner at the scene. They also heard from a witness who testified that Mr Warner bathed with bleach and vinegar the evening after Mr Martin was killed.
As a teenager Mr Warner was charged with being involved in the 2008 murder of 18-year-old college student Kellon Hill who was stabbed to death in the Elbow Beach area. The judge dismissed the case against Mr Warner, and three other teenagers, after the judge ruled they had no case to answer.
[File photo]
Read More About
Category: All, Court Reports, Crime, News