The much anticipated Finals for the 4th annual ITF International Beach Tennis Tournament at the Horseshoe Bay Beach will be decided today [Aug.29], due to inclement weather from Tropical Storm Jose disrupting play yesterday.
In the Men's Semi-Finals, current World Number Three International Beach Tennis seeds Matteo Marighella & Alex Mingozzi from Italy defeated Brazilian pair Gui Prata & Vini Font in three sets. The two teams split the first two sets thrilling the crowd and then in the third and final set Marighella & Mingozzi came away with a 6 – 3 win to advance.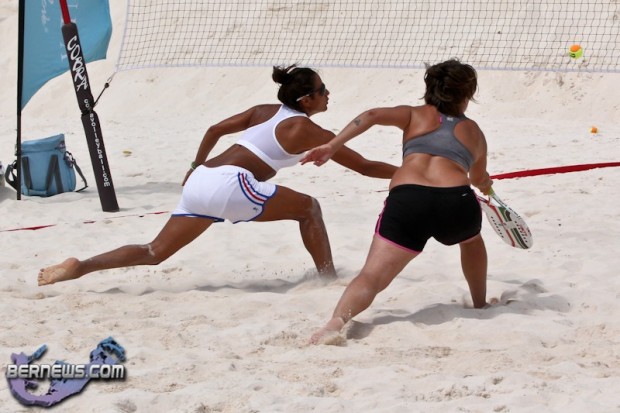 In the other Men's Semi-Final, Italians Paolo Garavini & Marco Tavzari defeated fellow Countrymen Alan Maldini & Paolo Tronci in another three set match, after the first two sets were split Garavini & Tavzari won the final set 6 – 4.
In the Ladies Semi-Finals Laura Olivieri & Simona Briganti from Italy defeated Silva Zanuttini & Sandra Zavalloni also from Italy in straight sets, they will meet Italy's Simona Bonadonna & Eva D'Elia in the Final after they defeated Brazilians Flavia Muniz & Paula Cortez in straight sets.
Click to enlarge photos:
Read More About