The Bermuda Volleyball Beach Spike Fest Tournament got underway yesterday [Aug. 27] at the Horseshoe Bay Beach. The tournament is part of Beach Smash, a weekend event being presented by the Department of Tourism along with the Bermuda Volleyball Association and the Beach Tennis Association.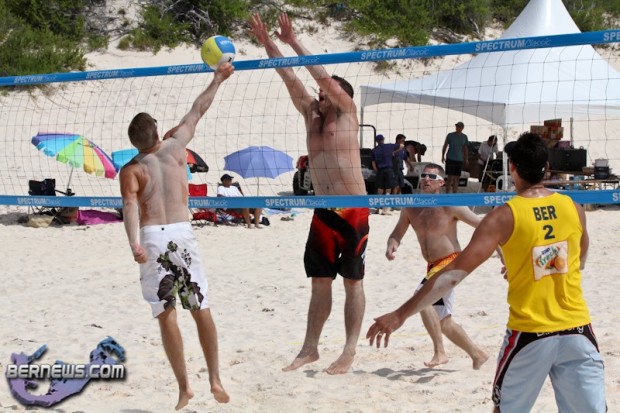 The tournament consisted of same sex teams and team divisions of 2′s and 4′s. Today's tournament action was stopped before it started when the area of play was flooded by high surf conditions caused by Tropical Storm Jose.
In early action on day one in men's two's action, Hat Tricks defeated Mike Bengson 21 – 11 while the Hambones defeated Wango Tango 21 – 14.
The French Onions defeated Mike Bengson 21 – 11 before they continued their winning ways with a 21 – 12 win over the Hambones.
Click to enlarge photos:
Read More About