On Friday [Oct.14] the 2011 Cadbury Langton Trey Swan Memorial Tournament got underway at the WER Joell Tennis Stadium.
The first day of play saw second seed Tariq Simons win his Boy's 10 Singles match up in straight sets 4 – 0, 4 – 0. Ben Lines defeated Scott Redmond 5-3, 5-4. Shiloh Todd came from a set down to defeat Christopher 1-4, 4-1, 7-5 in the Boy's 16 Division while Eva Frazzoni defeated Yndia Rayner 4 – 0, 4 – 0 in their Group 16 Singles Girls match.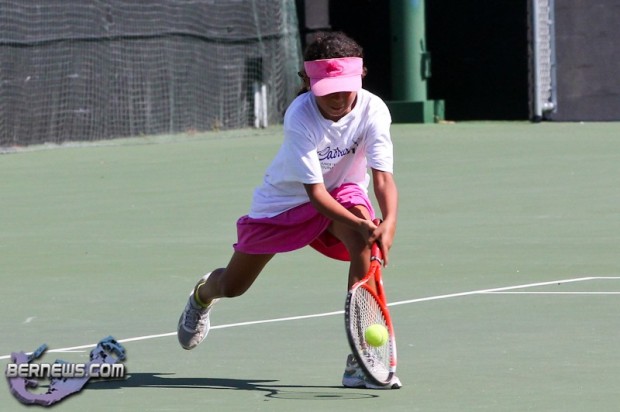 On Saturday, action in the Boys' 8 Play and Stay Matches saw Daniel Phillips defeat Trey Vance 11-2, 11-0, while in Boy's 10 Play and Stay Nicholas Cooper defeated Daniel Phillips 12-10, 11-8. In Boys' 10 Singles Semi-Final action, Tariq Simons defeated Daniel Phillips in straight sets 4-2, 4-0, while Ben Lines defeated Benjamin Jones in straight sets 4-1, 4-1. In Consolation Semi-Final action Scott Redmond defeated Kyhin Thompson 4-1, 4-2 and Nicholas Cooper defeated Henry Boyle.
Brandon Jones defeated Ben Lines in three sets 2-4, 5-3, 7-5 to advance to the Boys' 12 Singles Final, where he was to meet Dylan Powell who defeated James Robertson 5-3, 5-3. Simons was set to face off against Scott Redmond in the Consolation Final after he defeated Charlie Keyes in three sets 4-5, 4-0, 7-4, while Redmond defeated Evan Heyliger.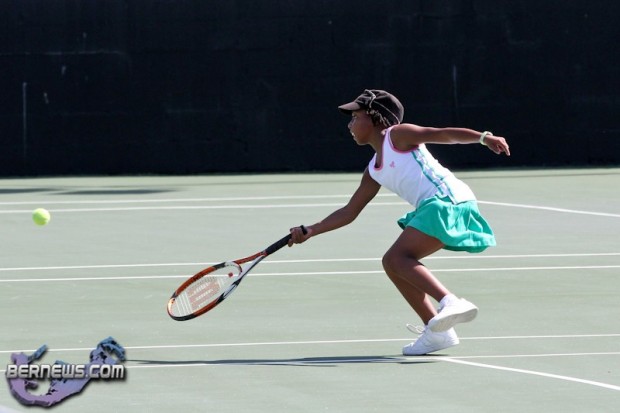 Sunday was day 3 of the tournament at the WER Joell Tennis Stadium and saw the finals held. Ben Lines defeated Tariq Simons in three sets 5-3, 4-5, 7-1 during the Boys' 10 Singles Final, while Dylan Powell defeated Brandon Jones 4-2, 4-2 in the Boys' 12 Singles Final.
In the Boys' 14 Singles Final Nick Lines defeated William Way in three sets 4-1, 4-5, 4-1, while Shiloh Todd defeated Chistopher Alexander 4-1, 3-5, 4-2 in the Boys' 18 Singles Final. Tiye Williams defeated Yndia Rayner 4-0, 4-1 to capture the Girls' 14 Singles title, while in the Girls' 18 Singles Final Meghan Fawcett defeated Kirstin Saltus 4-1, 4-1.
Click to enlarge photos:
Read More About