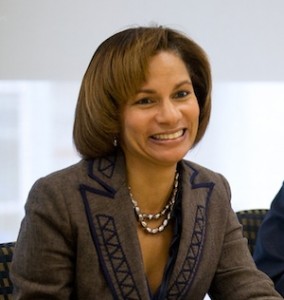 Bermuda is set to double-down on its efforts to become the first Western centre for Islamic finance in a favourable tax domicile, as the island looks to introduce legislation to accommodate a Shariah-compliant platform for such vehicles and products.
In an exclusive interview with "Euromoney " magazine published today [Jan.18], Business Bermuda CEO Cheryl Packwood [pictured] and Apex Fund Services' Peter Hughes said Shariah-compliant finance has consistently grown over the past decade with the island looking to tap into the trillion dollar industry.
Ms Packwood said that the continual growth of Islamic finance and stronger ties with Bahrain and Malaysia led to a focus on developing existing Bermuda legislation more than 18 months ago.
"We now have strong links in Bahrain and there is a commonality of wanting to create a niche jurisdiction for Shariah compliancy, that is closer to the US timezone," she says. "We are also focusing on Kuala Lumpur in Malaysia, as it has an enormous sukuk market.
"The process for getting this off the ground may be slow but we have the Bermuda Monetary Authority and the Bermuda Stock Exchange behind us."
Ms Packwood recently led a large Bermuda delegation to Bahrain to attend the 18th annual World Islamic Banking Conference.
Business Bermuda is a business organisation of Bermuda resident service providers that provide quality banking, legal, accounting, re/insurance, financial, trust, management and e-commerce services and products to the international client.
The organisation works with the private sector and Government to develop and promote the island as one of the world's foremost centers for international business.
Read More About