Elmer, Petunia and Penelope — the three new residents at the Bermuda Aquarium, Museum & Zoo — are settling in nicely to their new home after recently 'emigrating' from the Sacramento Zoo in California.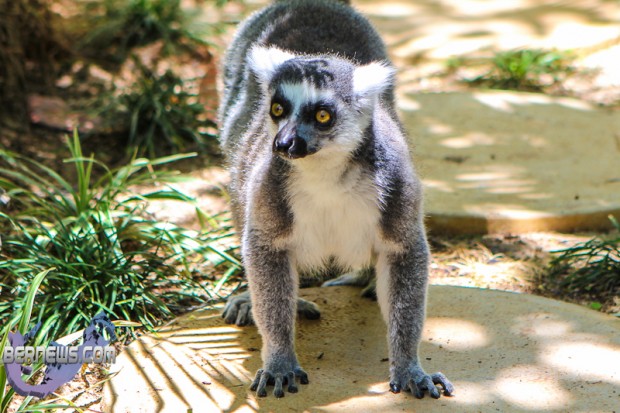 The Zoo's free-flight, walk-through exhibit was temporarily closed to the public after the lemurs arrival last month to allow the three animals to settle into their new surroundings without distraction.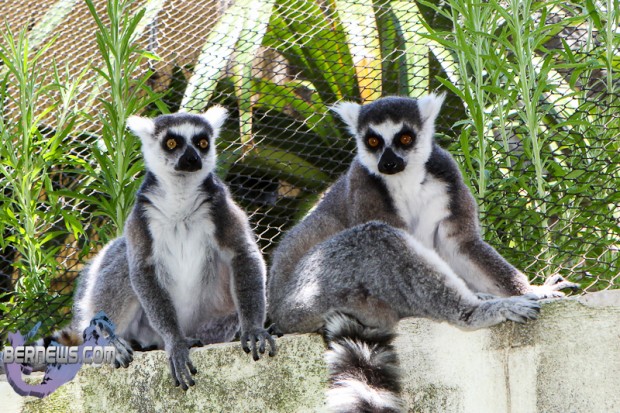 Wild Madagascar says, "Lemurs are vocal animals, making sounds that range from the grunts and swears of brown lemurs and sifaka to the chirps of mouse lemurs to the eerie, wailing call of the indri, which has been likened to a cross between a police siren and the song of a humpback whale."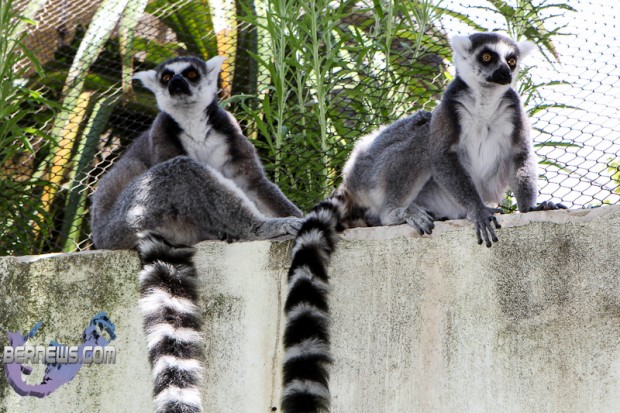 The lemurs are part of the 'Madagascar: Land of Mystery and Wonder' exhibit which opened in November 2011, the first large new exhibit in a decade at BAMZ. The exhibit links Bermuda's own conservation challenges with those of Madagascar, where a majority of plants and animals are found nowhere else on earth.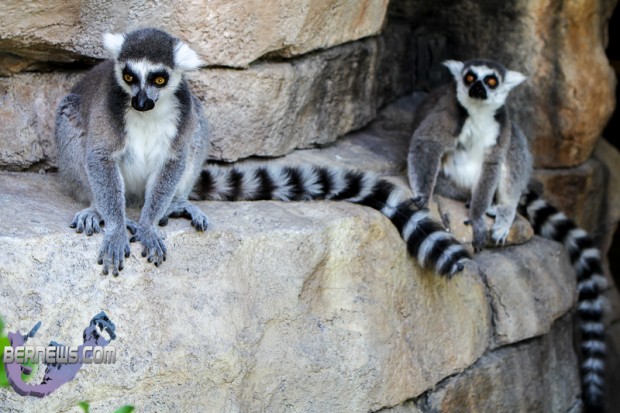 Lemurs are one of Madgascar's endemic animals, with different species, ranging from tiny pygmies to child-size creatures. Lemurs live in many regions of the Indian Ocean island, but their habitats are fast disappearing.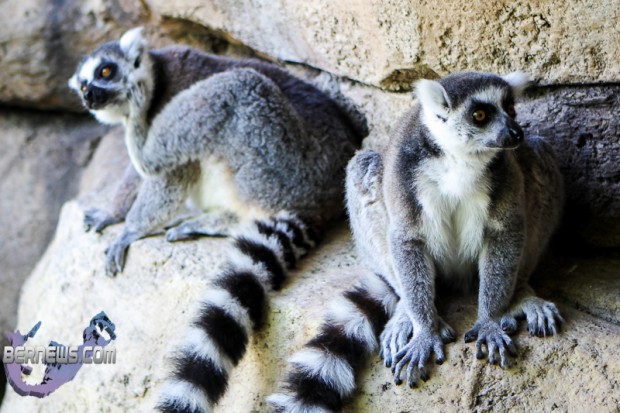 The three new lemurs can roam freely on the exhibit's large shady trees and rockscapes that are fashioned to mimic the cathedral-like limestone towers of the Tsingy region.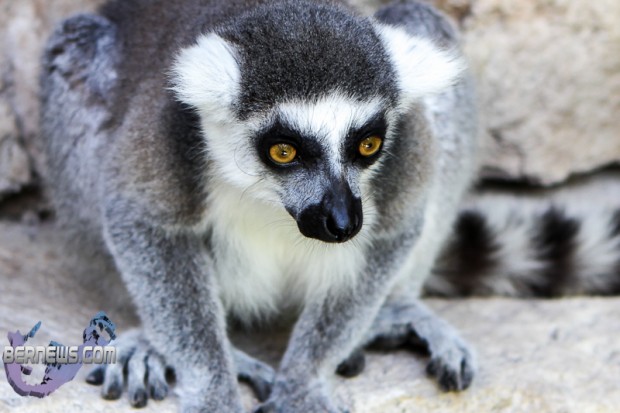 Other species already featured in the exhibit include tiny mantella frogs, tomato frogs, ground boas, endangered radiated tortoises, African helmeted turtles, buttonquails and a cat-like fossa—Madagascar's top predator.
Read More About
Category: #Animal, All, Environment, Environment, Photos