The Devonshire Parish Council will be kicking off the Cup Match Holiday with a scavenger hunt. The scavenger hunt is taking place on Friday, July 27th, 2012 at 6:30 p.m. and will start and end at Christ Church on Middle Road in Devonshire.
A spokesperson said, "This fun-filled event has been planned to introduce you to your council members and to promote family fun and knowledge of Devonshire.
"Please note that the scavenger hunt will encompass the Devonshire Parish area only, you will need transportation to get around and all teams must have 4 members.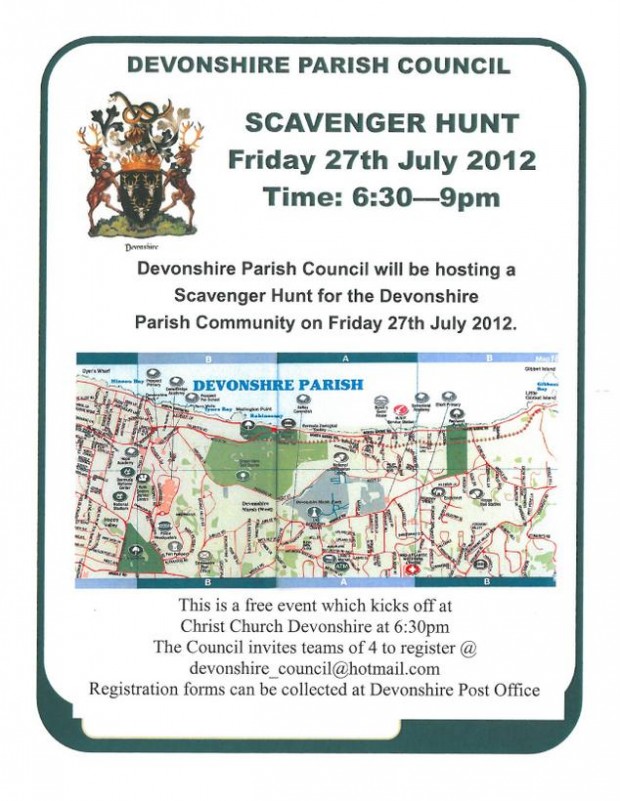 "So gather together your knowledge of your Parish and challenge your friends and family to this fun event. There will be prizes for the winning team!
"To register email your team name and members to: devonshire_council@hotmail.com or collect a registration form from the Devonshire Post Office. The Devonshire Parish Council looks forward to seeing you there."
Read More About
Category: All