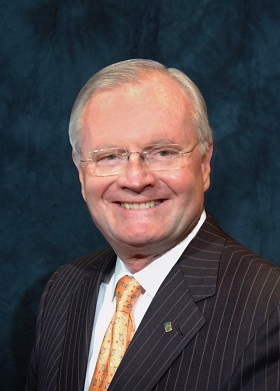 Ascendant Group Limited announced management changes, effective immediately, that pertain to Ascendant Group, BELCO, Bermuda Gas & Utility Company Limited and a newly formed company, AG Holdings Limited.
Walter Higgins, Ascendant Group President and Chief Executive Officer, who now also becomes BELCO President, announced the changes, saying, "Today, our company and Bermuda face unprecedented challenges.
"Ascendant Group is changing to ensure that we have the right structure in place for continued improvement, which will enhance our development, as well as our ability to contribute to the Island's progress."
At the Ascendant Group level, Andrew Parsons, who has been BELCO President since 2010, moves from the operating company to the holding company. He has been named Executive Vice President of Ascendant Group and Strategic Advisor to the CEO.
The changes to Ascendant Group senior management are:
Christopher Coelho is Senior Vice President and Chief Financial Officer (CFO) for both Ascendant Group and BELCO.
Michael Daniel is Senior Vice President, Ascendant Group, and President and Chief Operating Officer (COO) of AG Holdings Limited, the company now responsible for all non-utility businesses within the Ascendant Group.Ascendant Group Limited
Denton Williams is appointed Senior Vice President, Ascendant Group, and Senior Vice President and COO of BELCO. He joins the Ascendant Group Executive Management Team.
Judith Uddin, General Manager of Bermuda Gas, is also named that company's COO.
Robert Steynor, Senior Vice President, is changing responsibilities to manage Fuel, Logistics, Environment and Safety at BELCO.
The changes to Ascendant Group management are:
Abayomi Carmichael, appointed Vice President, Risk Management, Analysis, and Group Treasurer for Ascendant Group and BELCO.
David Faries, named Vice President and Group Controller for Ascendant Group, and continues as Vice President and Controller for BELCO.
Carol Ross-DeSilva, named Vice President, Internal Audit and Process Improvement.
Michael Maughan, appointed Vice President, Engineering and Technical Support, supporting all AG Holdings Limited engineering and technical activities.
The changes to BELCO management are:
Ian Maule, appointed Vice President, Energy Supply.
Dennis Pimentel, Vice President, Energy Delivery – takes on responsibility for theC.Eugene Cox Operations Centre and Customer Solutions.
Roger Todd, appointed Vice President, Engineering.
Michelle (Shelly) Leman, named Manager, Major Accounts, with responsibility for building and maintaining relationships with large customers of all Ascendant Groupcompanies, including BELCO, Bermuda Gas and all non-utility companies.
Read More About