The concert featuring Bermuda & International artists as a tribute to the great music of John Lennon will be held on Friday [Sept 21] in the Show Ring of the Bermuda Botanical Gardens. All artists will sing John Lennon songs off the Bermuda Tribute CD. Gates open at 6:30pm with the concert commencing at 8:00pm and tickets are available online.

A spokesperson said, "This event brings together an array of artists in all popular forms of musical genres to pay tribute to one of the greatest musicians and showcase the relationship between Lennon and Bermuda. The culmination of writers block and pressures of life were part of the reason John Lennon embarked on a sailing adventure to Bermuda.
"Once arriving there, he immersed himself in the culture and found himself rejuvenated and creatively open again to songwriting in which Bermuda is birthplace to the famous Double Fantasy [named after a flower found in Bermuda].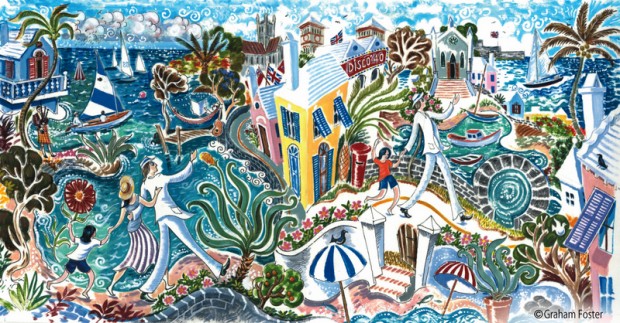 "The John Lennon Tribute doesn't stop there. The September 21 concert sponsored by PRS for Music kicks off the release of the collector's box set. This is a special and limited collector's edition item that contains several remarkable items you won't want to miss out.
"Included will be the Bermuda edition of the special double CD of John Lennon covers from a skilled cast of 32 worldwide recording artists, including the talents of local Bermudians and international stars such as Maxi Priest and John's wife Yoko Ono.
Maxi Priest video performing "All My Loving":
"The CDs which will be made available locally will include hits like "Watching The Wheels," "Lucy in the Sky," and "Come Together," among many other Beatles classics and John Lennon solo classics. Also available is a one of a kind book "retelling the stories of John Lennon's experience and how he became musically inspired again after spending time in Bermuda."
Read More About
Category: All, Entertainment, Music