P.A.L.S. will be hosting a 'Mad Hair Day' this coming, Friday [Sept 28], where people are asked to donate $5.00 to the charity and wear their hair in a mad or crazy way for the day.
A spokesperson said: "Ever wake up in the morning and wished you could lie in bed for a few extra minutes instead of getting up and making your hair presentable? Well on this day you can go wild! Ever wondered what you would look like with bright pink, blue, perm or even curly hair? Well now this is your chance to experiment, have fun and raise funds to support P.A.L.S. in our first ever Mad Hair Day.
Supporters out promoting the event with Johnny Barnes this morning: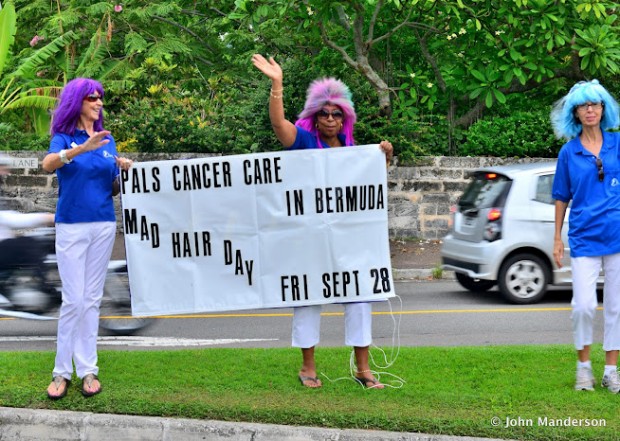 "P.A.L.S. Mad Hair Day is coming, Friday, 28th September 2012. You will have great fun with co-workers and friends whether it is an Office Party, School activity, Dance or just a get together with friends. Join in the fun and help raise money for P.A.L.S. We ask that your employees, friends etc. donate $5.00 to wear their hair in a mad or crazy way for the day.
"Here are some suggestions: Wigs, Funny Hats and scarves, Crazy Hair Creations or designs, Big Ribbons, Head Bands or Clips in your Hair, Big Ties and funky glasses, Your own hair in a funky style."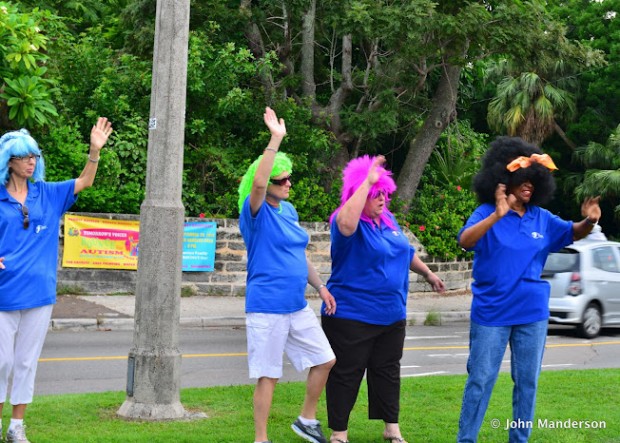 P.A.L.S. is a registered charity founded in 1980 to provide professional hands on care and support to cancer patients primarily in their own homes. The services of P.A.L.S. nurses are given free of charge and include pain and symptom control, counseling, dressing changes and whatever is needed in the care of each patient. They also supply free of charge an array of medical equipment including electric beds, wheelchairs, walkers etc.
In order to participate in this event you must register with P.A.L.S. – 236-7257 or e-mail us at pals@northrock.bm.
Read More About
Category: All, Style & Beauty