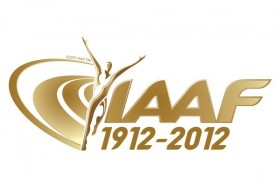 "As the IAAF are celebrating their 100th year anniversary this entire year and are capping it off with an IAAF Centenary Gala celebration in Barcelona Spain, we are pleased to announce that one of our athletes has been chosen to attend the events," said BTFA President Donna Watson.
"Each year every country has to host World Athletics Day which we have had over the last 2 years in May. The results of the event has to be sent to the IAAF as they provide t-shirts, pins and certificates for the event.
"They had a draw from thousands of young athletes who participated in their countries' World Athletics Day to attend the Gala and Chas Smith from Bermuda was selected.
"The IAAF will not only be taking care of his travel, full board accommodation but also that of 1 accompanying family member. This is exciting for us as Chas is one of our Carifta athletes and is one of our hard working athletes.
"I will also be traveling to the Gala as all of the Presidents from around the world will be there. Looking at the itinerary for this event it appears that it is going to be a great event with several past athletes being invited to attend and speak.
"This event is being held November 23rd – 24th. These opportunities are presented to us and our athletes as we stay in compliance with the IAAF which is one of the main reasons we are putting in place our coaching structure," concluded Ms Watson.
Read More About