[Updated] 23-year-old David Thomas received a 15 month prison sentence after previously admitting to causing the death of Dr. Alexander Doty. He appeared for sentencing this morning [Nov 9], and a number of character witnesses spoke on his behalf.
Dr.Doty, a prominent scholar and college professor from Indiana, died after he was struck by a motorcycle while walking on Pitts Bay Road on Wednesday August 1st. He traveled to Bermuda for a vacation, and was only here for a short while before Mr Thomas struck him, leaving him with fatal injuries.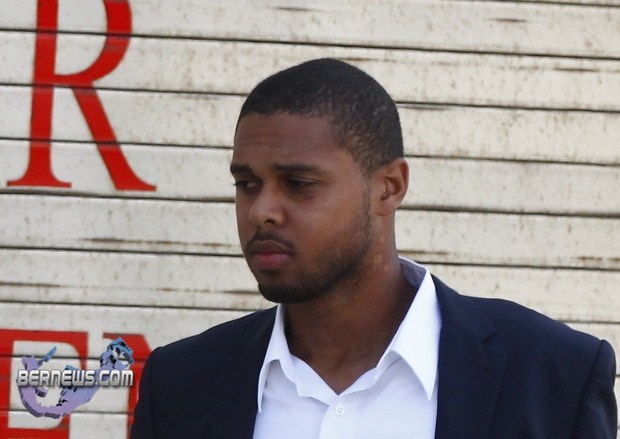 Update 12.55pm: Before passing the sentence of fifteen months in prison followed by a two year driving disqualification, Justice Carlyle Greaves said when you take the risk of drinking and driving, you must know that in "the passenger seat beside you there is death or jail."
The Crown recounted how around 10.15pm on 1st August, Mr Thomas had come off an evening cruise, refused to take the advice given by his friends, had gotten on his bike and rode off.
Lawyer Saul Froomkin, QC, recommended that based on Mr Thomas's early admission of guilt, his remorse, his good character, his youth and potential, a clean record; a custodial sentence would serve no purpose whatsoever. Mr Froomkin described the fatal accident as one resulting from a temporary lapse of judgment.
Five character witnesses were produced on Mr Thomas' behalf, and three other character witnesses provided written statements that were read into the record.  Mr Froomkin also referred to the Social Inquiry Report which he said was one of the best that had ever been placed before the Courts.
There were approximately twenty people in/around Court who appeared to be supporters and friends of Mr Thomas, and many were in tears. The prison sentence commences today.
- File photo
Read More About
Category: Accidents and fires, All, Crime, News, Politics