CellOne today [Dec 20] answered the call of the Phenomenal Women's Association by donating $3000 to their Annual Christmas Wish List in support of Senior Citizens.
CellOne partnered with Kristy 'Miss Thang' Burgess, Founder and President of the Phenomenal Women's Association who this year are focusing their efforts on struggling Seniors.
"We've worked with Kristy (Miss Thang) on a number of projects in the past, in her philanthropic roles both on and off the air. Her dedication to the community is inspiring. This year's focus on seniors is no different and aligns with our continued support of Seniors programs." said Frank Amaral, CellOne's Chief Operating Officer.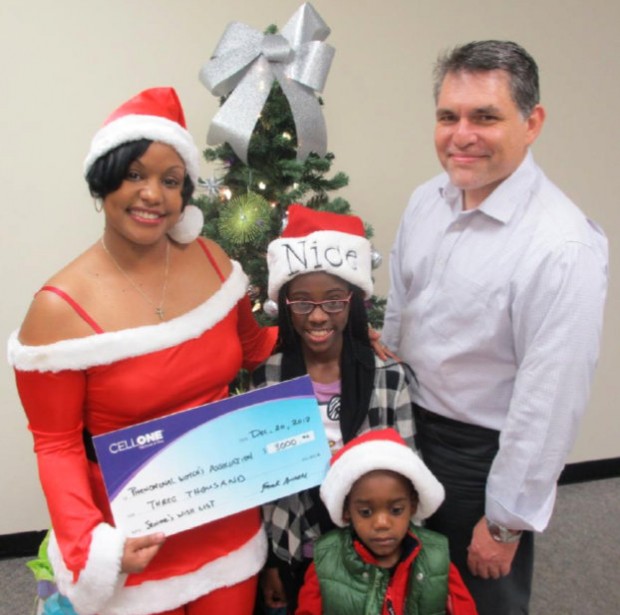 "We understand that many seniors struggle at this time of year and we are happy to assist them through this great initiative."
"Last year we were able to assist over 400 individuals with food hampers, grocery vouchers, gas vouchers and a multitude of Christmas gifts. This year we have chosen to focus on seniors who are getting lost in the financial struggles affecting Bermuda." said Ms. Burgess.
"We are thankful for companies like CellOne and their generosity. It's assistance like this that keeps hope alive for the many seniors in desperate need of aid."
The money will go towards gift vouchers for things like utility bills, pharmaceuticals, groceries and other Christmas gifts. There's also still time to donate and help. For more information on how, please e-mail phenomenallady@hotmail.com or contact Denise Wilson Adams at phenomenal-denise@hotmail.com.
Read More About