Last night [Dec 8] the Corporation of St George's hosted the Santa Claus Parade in King's Square. Entertainment for the night included majorettes, dancers, a fun castle, a riding bull, food vendors and of course a special visit from Santa Claus himself.
Crowds filled the town square before the 6pm start and enjoyed the music being played by DJ Gerard Regis as vendors were putting the final touches to their stalls. Soft serve ice cream, egg nog shakes, hot food and light up toys were all available to the crowds.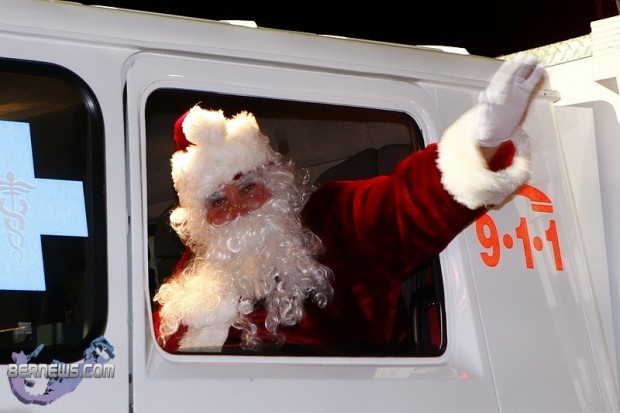 Velma Anderson and Dean Foggo were the hosts for the evening and entertained everyone in between announcing the different performers for the night. Entertainment scheduled for the evening included Krazed Ego, Graffiti Dance Crew, Bermuda Squad, Keya's Fun Approach, Exquisite Styles, St George's Original Dancerettes, DanceSations and more.
Santa arrived by means of a fire truck at approximately 8pm, with lines of anxious and excited children of all ages waiting to meet ole Saint Nick and receive their candy bag gift. You can view videos of the evening's entertainment here.
Click to enlarge photos:
Read More About