Yesterday [Jan 25] Bermuda's National Debate Team departed to compete at the 25th World Schools Debating Championships in Antalya, Turkey, which will be held from January 27th to February 6th.
Over 50 countries from around the world send teams to the Championships, which will see students compete in 8 preliminary rounds before the top 16 teams advance.  
They will be speaking for eight minutes on challenging impromptu and prepared topics such as the role of sovereign debt, resource exploitation in the Arctic, and military presence in Asia.
L-R: Richard Hillen, Jashonae Smith-Tannock, William Campbell, Nicholas Pell, Gladstone Thompson: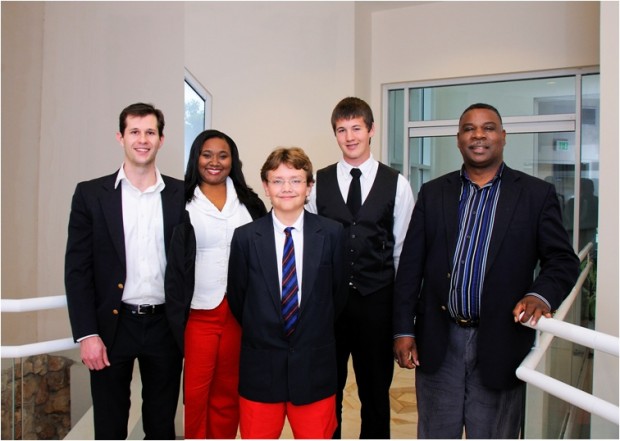 Bermuda's contingent this year consists of three debaters who will be attending Worlds for the first time, although all have competed at both the Pan-American debating Championships and the Bermuda National Tournament.
16-year-old Jashonae Smith-Tannock attends the Berkeley Institute, whilst 14-year-old William Campbell and 16-year-old Nicholas Pell attend Saltus Grammar School.
The team has varied interests, and the students are considering studying such fields as international relations, law, political science and business at university. They are accompanied by veteran Coach Gladstone Thompson, and former debater and judge at the 2010 Championships in Qatar, Richard Hillen.
All interested secondary students studying in Bermuda are eligible to be selected for the national team, and the 2014 Championships will take place in Thailand. The World Championships were held in Bermuda in 1997, and the island will also play host to the Pan-American Championships this summer.
Read More About